WINNER – BOOK OF THE YEAR: YOUNGER READERS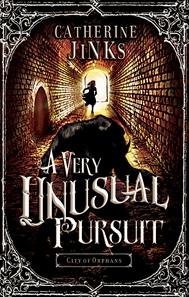 JINKS, Catherine: CITY OF ORPHANS: A VERY UNUSUAL PURSUIT
Allen & Unwin, ISBN: 9781743313060, 329 pages
Catherine Jinks has created a well-constructed historical adventure that combines with fantasy to capture the atmosphere of Victorian England. This is the first book in The City of Orphans series with a storyline that is original and satisfies the reader on a number of levels. The setting in underground London is dark and menacing and full of fascinating and believable Dickensian characters that draw the reader into their often dark and risky world.  Birdie, a ten year-old waif, is a feisty and courageous character with a beautiful voice and a ferocious loyalty to the shady characters around her. The visual imagery is extraordinary in its detail and historical authenticity. The writing is very accessible to the intended age group and the inclusion of a glossary of nineteenth century jargon is beneficial for the readers.
HONOUR BOOKS
JONSBERG, Barry: MY LIFE AS AN ALPHABET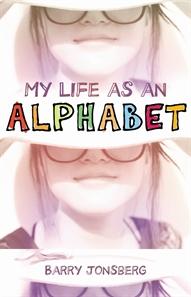 Allen & Unwin, ISBN: 9781743310977, 256 pages
Candice is an unforgettable and endearing character. She is unusual, funny, engaging, warm, guileless and perhaps autistic. Her aim is to bring happiness to everyone in her life including her parents who are recovering from the death of her baby sister Sky. Her friend Douglas Benson, 'from another dimension' is also very unhappy and of a similar nature. Her innocent attempts are hilarious and heart warming. Each chapter starts with a letter of the alphabet signifying an event in Candice's life. The story is also told through intermittent letters written to her American pen pal Denille. The alphabetic form is novel and makes the disjointed events cohesive. The reader is engaged emotionally from the beginning. It is a beautifully written text with realistic dialogue, conversational letter writing and poignant diary entries.
WOLFER, Dianne: LIGHT HORSE BOY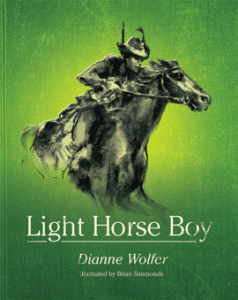 Illustrated by Brian SIMMONDS
Fremantle Press, ISBN: 9781922089137, 118 pages
A thoughtfully written narrative with many perspectives, this book uses a variety of photographic media and haunting illustrations to tell the story of Jim, the Light Horse Boy. It entwines fact and fiction, drawing comprehensively on primary sources to create a poignant and authentic adventure. A series of letters, black and white images and photographs, as well as beautifully crafted text, describe Jim's experiences. The book exudes an ambience of a family photo album and gives the appearance of age and history. The reader is captured and transported to the era and events of World War 1. The success of the book is the seamless merging of the various forms and styles to produce a lasting impression.