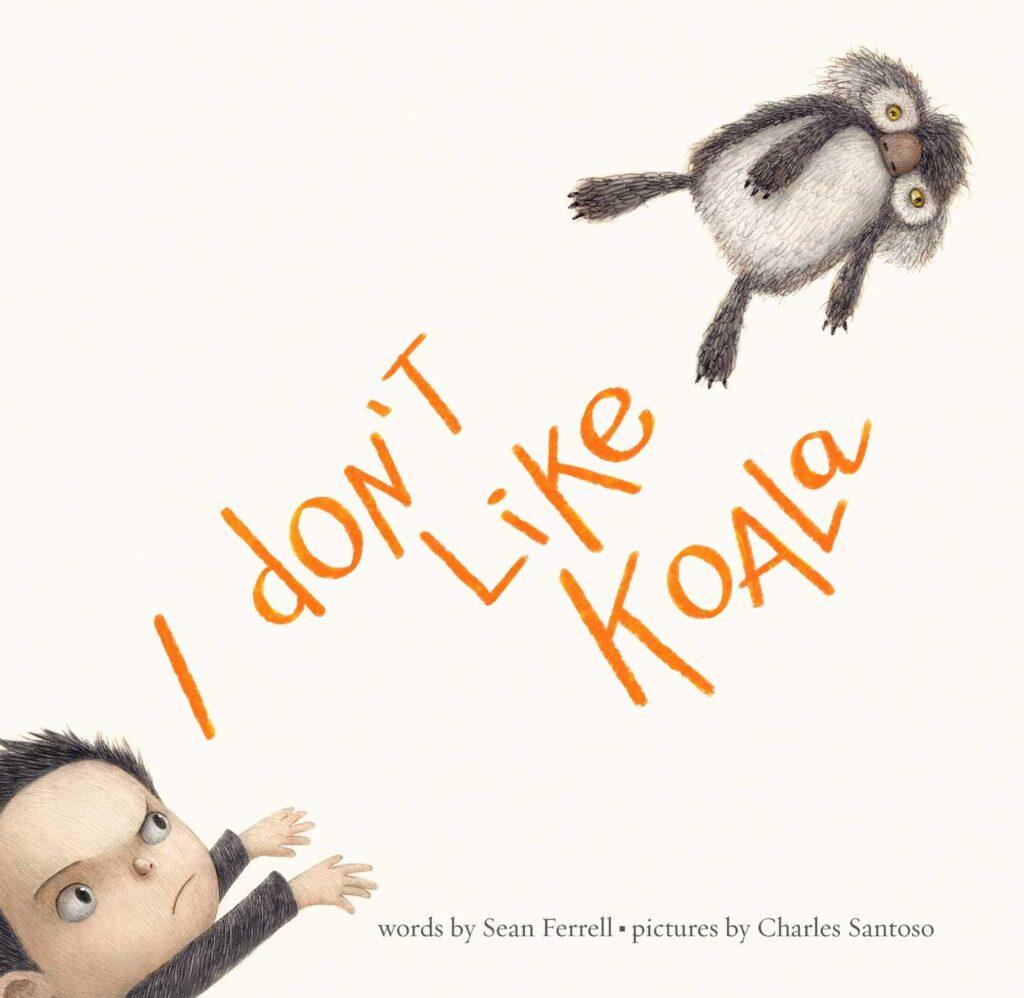 Sean Ferrell (text),  Charles Santoso (illus.), I Don't Like Koala, Scholastic, 1 April 2015, 40pp, $24.99 (hbk) ISBN 9781742761497
When he receives Koala as a gift, Adam is outraged. Koala is the most terrible terrible; with his slightly askew, following eyes and mysterious appearances at every turn. To his parents' dismay, Adam tries everything to rid himself of this stalker-toy, including taking him to the most imaginative, far away places (or so Adam thinks). But his evil-genius plan fails. In the end, guess who's watching out for Adam when he needs a helping paw?
The linguistic idiosyncrasies, like "terrible terrible" and "closer than close", and the repetition of the phrase "I don't like Koala" add to the wit and frivolity of the story, and the brilliant illustrations bring these quirky personalities to life. Known for his artwork around the globe, Santoso's canny knack for portraying the characters' relentless actions in an utterly melodramatic light is irrefutable, even through this somewhat dark and creepy tale. Perfectly captured via a mixture of pictorial vignettes, scattered snippets and double page spreads, his etched pencil-like drawings and cool tones create a visual thrill on every page.
I Don't Like Koala; a story of overcoming fear, imagination, independence and dealing with unwanted gifts, contains the perfect amount of tongue-in-cheek humour, naughtiness and even some touching moments. A wickedly captivating read for children from age four, and particularly those who understand the complexity that is toy rivalry.
Highly recommended.
reviewed by Romi Sharp