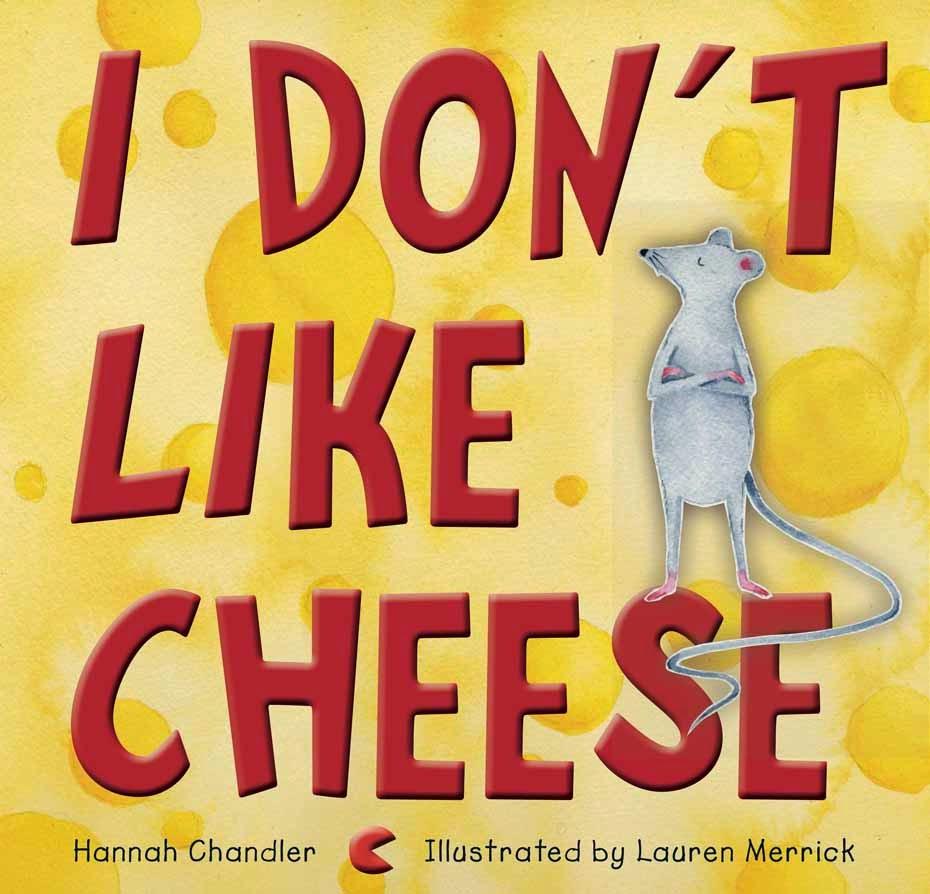 Hannah Chandler (text),  Lauren Merrick (illustrations),  I Don't Like Cheese,  Exisle Publishing,  18 November 2014,  $19.99(hbk),  24pp.,  ISBN 978-1921966-66-8
Mike is an obstinate mouse who refuses to eat the cheese his mother serves up each night, preferring the international cuisine offered to him by the little girl in whose house he lives. But when the little girl goes on holidays and the alternate food source dries up, he discovers something about his mother's offerings that surprises him.
The illustrations are watercolour on textured paper, in a limited palette of yellows, browns and reds, with splashes of blue/green for contrast.  The smudgy, imperfect style gives it a charming, childlike, innocent feel which is highlighted by the Kindy-teacher font, matching the story perfectly. Dynamic illustration angles add interest and perspective. The shelf appeal of the cover is so strong – you can almost taste the cheese.
This perfectly packaged simple tale is sweet and engaging, with a fun moral to tempt fussy eaters, and a little bit of learning about food in other cultures to top it off.
I Don't Like Cheese has an interesting back story about the young author, which can be discovered on the I Don't Like Cheese website.
reviewed by Debra Tidball