Meg McKinlay (text) and Matt Ottley (illustrator), How to Make a Bird, Walker Books Australia, October 2020, 32pp., RRP $25.99 (hbk), ISBN 9781925381894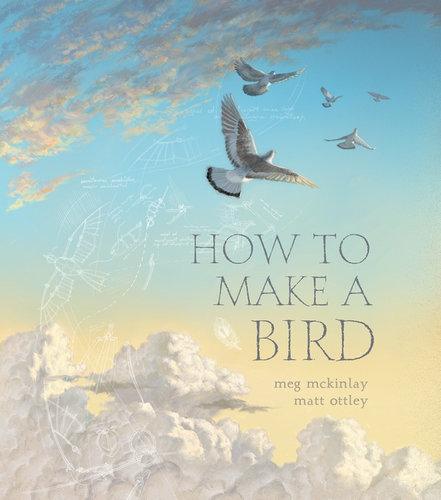 How To Make a Bird is a beautiful picture book that speaks to the heart. Breathe deeply and take your time. The making of a bird is not a thing to be hurried.
A girl living in an impossible shack on a deserted beach builds a model bird from flotsam and jetsam. Once she releases her creation into the air, it transforms into a live bird and flies away.
This book explores the hard work and persistence it takes to create something, and the mixed feelings the creator might experience when letting it loose into the world to take on a life of its own. To quote the publisher, this book "celebrates the transformative power of the creative process from inception through recognition to celebration and releasing into the world."
Meg McKinlay's lyrical sentences give the reader space to explore the story and reflect on its imagery. Matt Ottley's expansive illustrations have a beauty, airiness and surreal dream-like quality that perfectly complement the text and make the esoteric tangible.
This story will appeal to people of all ages who love to reflect, imagine, dream and create. I've read that the author took 16 years to find a home for this introspective narrative. It was worth the wait.
Recommended reading.
Reviewed by Julie Murphy
Read Julie's interview with Meg McKinlay here.