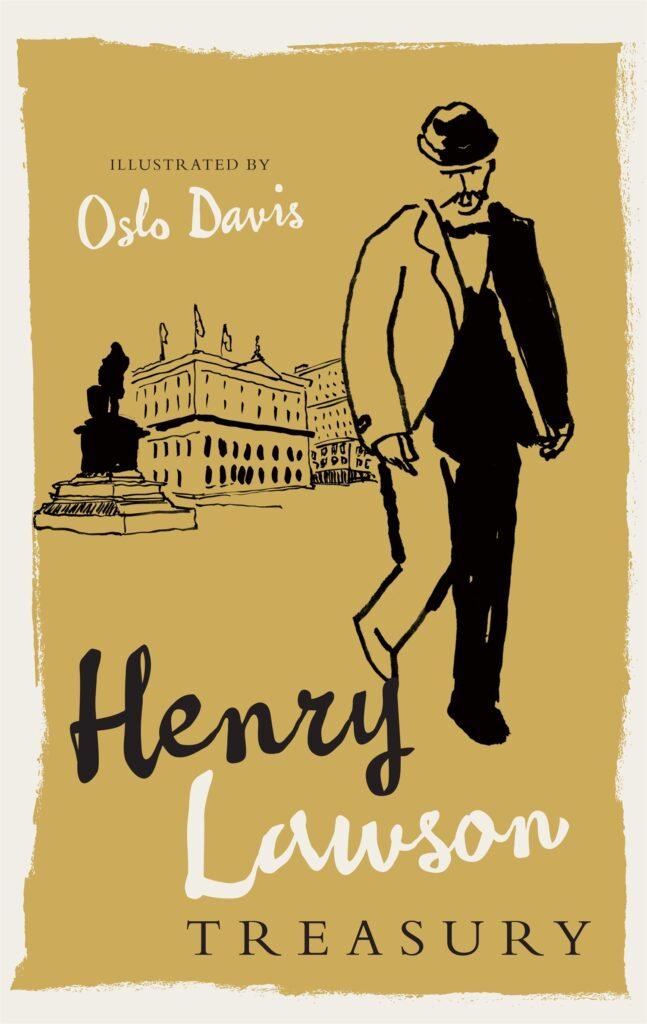 LAWSON, Henry (text) Davis Oslo (illus.) Henry Lawson Treasury Random House, 2014 154pp $19.99 pbk ISBN 9780857985132 SCIS 1687829
It is 1887, the colony of NSW has barely been settled 100 years.  The states have not yet federated and the gold rush in Victoria has left the legacy of cultural diversity and wealth.  Fredrick McCubbin and the Heidelberg artists are creating a new romantic aesthetic, giving an identity to this great southern land as are poets like Banjo Patterson.  It is poet and short story writer Henry Lawson however who writes of the harsh realities of life in the new colonies.  We can picture the gaunt, sun worn young women in The Drover's Wife, surviving alone in the sun-baked scrub of the Australian bush, her four ragged children and faithful but fool-hardy dog her only companions.  We can feel her fear when faced with a large black snake, the deadliest of its kind as she stays up all night to defend her family.  Or we may hear the calling for a free and independent land in the poem A Song of the Republic as Lawson rouses the people to 'rise up' and create their own unique nation away from the 'mother land.' Perhaps you can picture the sight of an old drover in The Bush Undertaker when he comes across the mummified corpse of a mate; you may even find yourself laughing aloud at his humorous attempts to carry the body back to his shanty for a bush burial.  Or maybe you can hear the pain of ancestral bones when an indigenous burial ground is raided.
One of Australia's most celebrated literary icons Lawson was known as 'The Poet of the People.' This is a wonderful collection of some of Lawson's most loved and best known short stories and poems, set out in chronological order, as well as some of his lesser known works.  Oslo Davis's gestural drawings in pen and ink beautifully complement this collection.  A wonderful introduction to one of our most iconic writers or a trusty friend for Lawson fans, this treasury of Lawson's work would be a valuable addition to the home or school library.  Highly recommended 13+.
reviewed by Meredith Capp