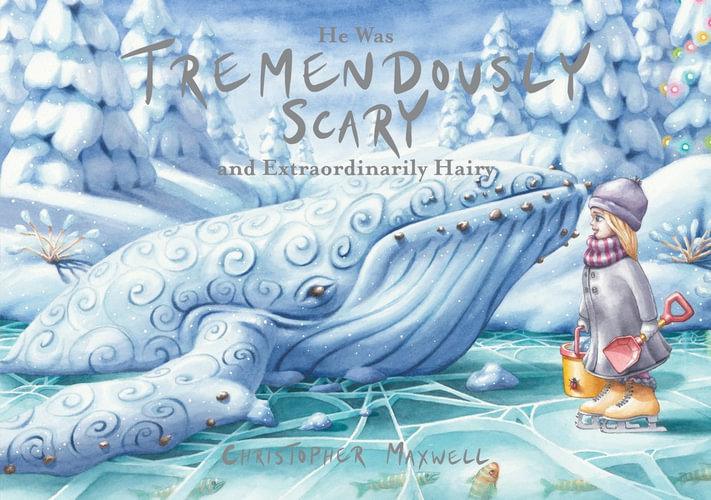 Aspiring illustrator Christopher Maxwell tells the tale of a shy little girl's bravery through this achingly beautiful, wordless picture book.
Inspired by Christopher's own winter adventures in Europe, readers are drawn into this little girl's world as she leaves her warm, cosy house to venture into a frozen world of snowy mountains, shadowy pine forests, and boundless awe and wonder.
As the child journeys on, a little further each day, the comforting glow of coloured lights, adorning the occasional tree or strung delicately along the pathway, light her way home, and bring a nostalgic sense of joy to the reader.
Determined not to be governed by fear and give up on her adventurous creativity, this shy little child draws courage and strength from her woodland friends, who in turn help her to see things differently and to finally face her fears.
Multi-layered watercolour washes, intricate details, and clean lines make for a stunning visual display. Christopher's fanciful compositions are bright and deeply textured thanks to his unique, mixed media style. As I looked at the pages with my own children, I could almost feel the silent weight of all that thickly drifted snow.
Readers, young and old, are bound to lose themselves in these dreamlike illustrations as the wealth of visual information builds-up the little girl's story in their minds.
This is a wonderful picture book for parents and teachers to share with young readers (3-8 years). Not only does this imaginative title explore the concept of facing our fears and who might be able to help us along the way, it also encourages young readers to visualise the story, see where their imagination takes them and retell it in their own words. No matter how many times you share this picture book, the story is always subtly, or sometimes vastly, different, and young readers will never tire of looking through its pages.
Reviewed by Lisa Hoad