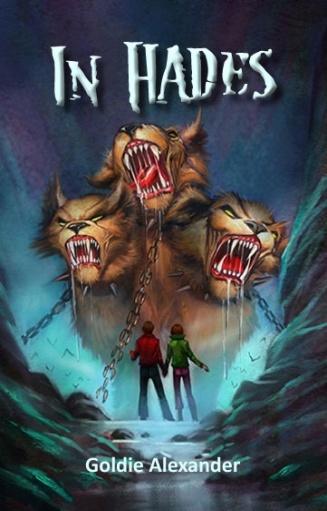 ALEXANDER, Goldie In Hades Celapene Press, 2014 143pp $14.95 pbk ISBN 9780975074268 SCIS 1676211
This tale dramatically begins with a high-speed car crash in which reckless driver Kai kills not only himself, but also his mentally confused younger brother Rod.  Observing the crash from afar, the disembodied Kai watches paramedics pick up the bodies, and angrily recalls events of his home life and his own spiral into drugs and drink which have led to the fatal accident.  Worried that Rod may be afraid and lost, Kai sets out to find him, wandering through a fog on a hidden road which seems to lead ever-downward.  After meeting a silent, seemingly-dead and lost anorexic girl who Kai names Bilby-G, the pair then encounter many strange creatures and frightening tests as they wander restlessly through Hades.  As they deal with each danger or problem the two 'shades' compare their life stories and come to understand the effects that their earthly behaviours have had on their families.
Lessons of self-realisation, love, trust and forgiveness are learned in this journey through Hades in this unusual verse novel which conveys modern disaffected young adults into the mythical world of Ulysses' journey in ancient Homer's Odyssey.  While not for everyone, this could be an interesting companion novel for class discussion for secondary students who are studying Greek literature or myths, for exploring allegorical texts or as a fine example of intertextuality in literature. Teacher's Notes are available on the publisher's website.
reviewed by Chloe Mauger