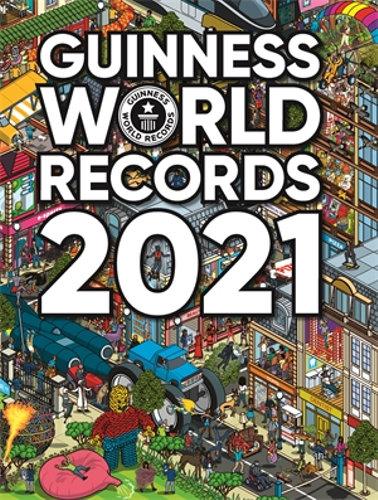 Every year, the Guinness World Records is published, and every year, it's just as popular. Readers of all ages can find something to inspire, engage and challenge them in this reliable tome. Over the years, it's refined its production values and the images and text layout, almost imperceptibly. It seems the same as it always has, but it's astutely continued to keep pace with each generation so that readers keep coming back for more. 
There's an excellent table of contents, and 14 pages of indexes, acknowledgements and extra information at the end, so even the most discerning of pedants can find exactly what they are looking for, in what can be a confusing layout. But that's half its fun, surely – to dip in and out, to explore randomly, and to share strange and weird records with friends. The things people will do for infamy and attention is astonishing, which is why we are fascinated by them.
The Editor's letter at the start is as surprising as some of the records. He writes from his kitchen table, living the 'new normal' through Covid times. He states there are approximately 3 000 fewer records to verify due to the pandemic. Is there no part of our predictable lives left untouched? It would seem not. From the sounds, not very many large group records will be broken next year. The current holders might be around for a while.
The question is: Can libraries, do they need to, keep replenishing their editions year on year? My library has several years' worth, and really, I should weed the old versions and just leave the new one, shiny and appealing.
Reviewed by Trish Buckley