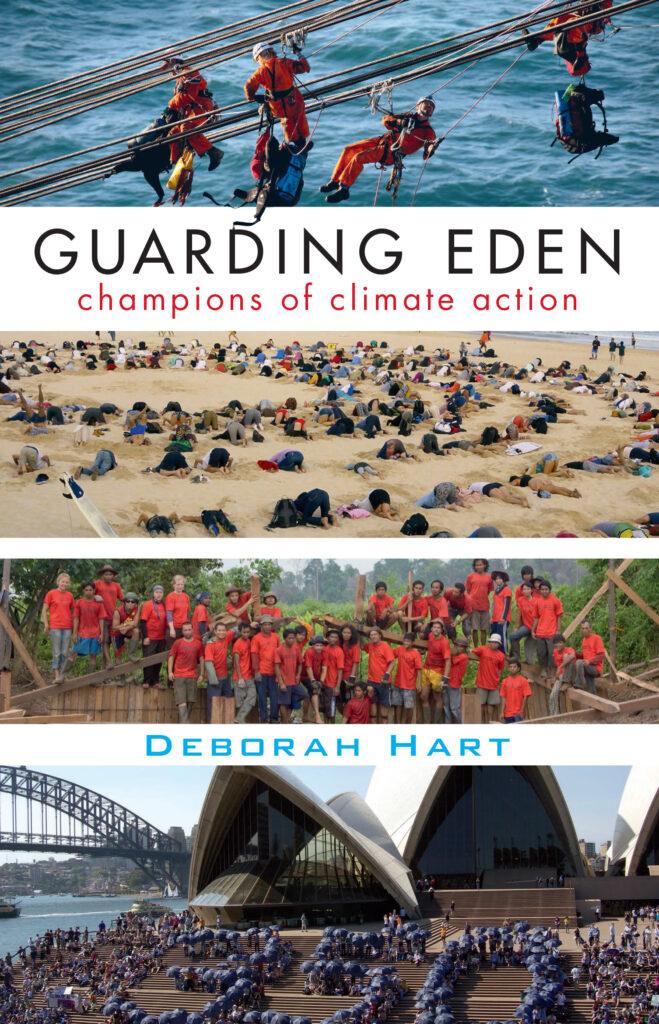 Deborah Hart,  Guarding Eden: champions of climate action,  Allen and Unwin, June 2015,  256pp.,  $17.99 (pbk), ISBN 9781760112356
This book showcases the stories of 12 climate activists – ordinary people holding a range of viewpoints and coming from diverse backgrounds. Their determination for action on climate change takes many forms from protests to court action, awareness campaigns to hunger strikes. Some activists have had personal consequences as a result of their passionate beliefs – marriage breakdowns and physical effects – but they remain focused. This book demonstrates that it isn't easy fighting to save the planet but also stresses how utterly important it is that individuals and communities keep going.
Each chapter is a person's story and has keywords at its conclusion to indicate its main points (although keywords may have been better placed at the start for easier reference). Some stories interlink, referring to other campaigns or individuals. Many chapters discuss the inadequacy of current environmental laws and the often short-term approach to government decision-making, and demonstrate the effect of informed community protest. There is a timeline of key events around climate change from the 1950s to 2015, and a resource section for more information that includes links to Australian activists. The book finishes with a strong section on how to keep the conversation going with tips for debating climate change. A useful book that demonstrates the ability of individuals to affect change.
reviewed by Pam Harvey