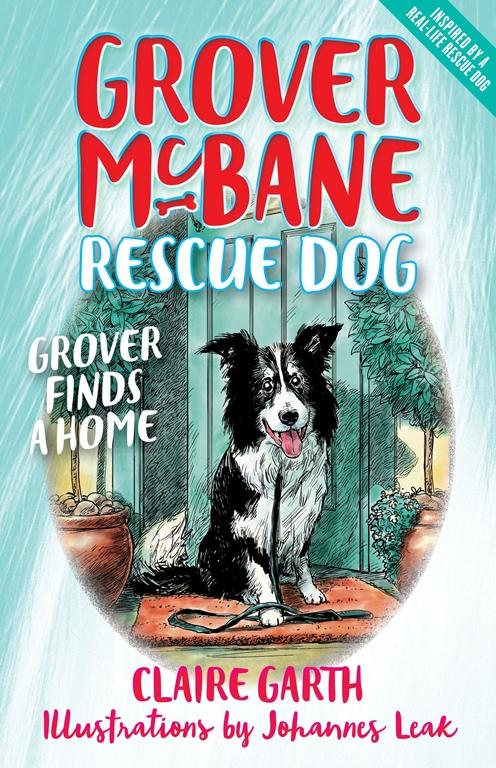 Claire Garth (text), Johannes Leak (illus), Grover Finds a Home (Grover McBane Rescue Dog #1),  Piccolo Nero/Penguin, 28 March 2016, 112pp., $12.99 (pbk), ISBN: 9781863958134
Based on real events, Grover's story starts as he is tied up in a cold and wet yard. With difficulty he escapes, and is taken in by the Sydney Dogs and Cats Home. He meets other dogs who reassure a very frightened Grover, and finds a new owner, Annie, a worker at the home, who takes him to her place. At the end Grover is happy and loved.
Some readers may have already discovered Grover's story via his popular Instagram site.
This is a short and simple book, written as a novel, aimed at the early reader.  Children who have a special relationship with animals, will surely allow Grover to find a way into their hearts, through the disarming sincerity in this account of an appealing dog's adventure. Grover's story is continued in two further titles advertised at the end of the book.  Part of the proceeds from the books goes to the Sydney Dogs and Cats Home.