Michelle Kadarusman, Girl of the Southern Sea, University of Queensland Press, February 2021, 216 pp., RRP $16.99 (pbk), ISBN 9780702262937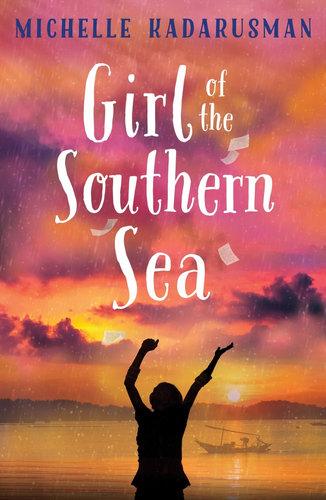 A gifted student, Nia longs to attend high school so she can follow her dream and become a writer. But her family has barely enough money for food, let alone an education. Following a miraculous escape from a bus accident, Nia is gifted with "good luck magic" – or at least that's what everyone is saying. Soon the family business is booming and there might even be enough money to return to school. When a secret promise threatens everything she's hoped for, Nia must find a way to break the mould and write her own future.
Girl of the Southern Sea is a story of a young girl's struggle to lift herself and her family out of desperate poverty, and to find a better life for them all. A splendid combination of fable and drama narrative that proves a fascinating and eye-opening read.
The story is written in the first person, from Nia's perspective. Through her eyes we see a journey through misfortune and trying to turn things around through hard work, when beset by every adversity imaginable. As we follow Nia's tale, we truly come to admire this young girl who has had to grow up far earlier than she otherwise might have; and certainly far earlier than children her age from more privileged backgrounds around the world. Kadarusman has done an excellent job portraying Nia's strength, courage, and determination, as well as her vulnerability, innocence and imagination. She is a character who we want to see succeed – our hearts sink when she meets misfortune, our spirits lift when her luck changes.
Kadarusman's descriptions of life on the margins of Indonesian society are vivid and evocative, blending light and colour with dust and smoke. Our reading senses are filled with the sights, sounds and smells of Nia's surroundings.
Aimed at middle-grade readers, Girl of the Southern Sea is an uplifting story that gives truth to the adage of walking a mile in someone else's shoes. Highly recommended reading.
Reviewed by Christian Price