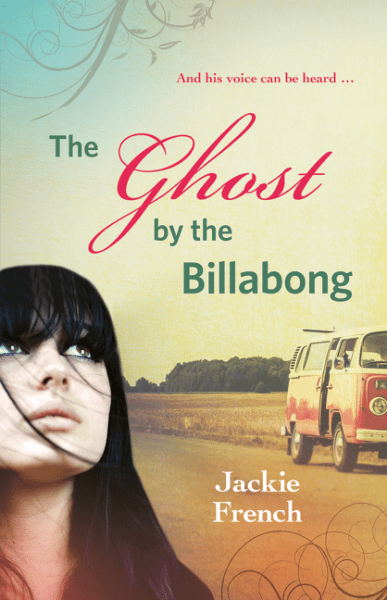 Jackie French, The Ghost by the Billabong (Matilda Saga #5),  HarperCollins,  1 Dec 2015,  544pp.,  $19.99 (pbk),  ISBN 9780732295295
This is the fifth book in the Matilda Saga series. It's 1968 and sixteen year old Jed Kelly has hitchhiked alone to Drinkwater Station to meet Tommy Thompson. She is claiming to be his great-granddaughter, but has no evidence and won't even tell them her real name. However, the Thompsons take pity on her and arrange for her to live with their son and daughter-in-law, and work at their rehabilitation centre for kids with physical disabilities. Jed soon becomes part of life at Drinkwater Station and Overflow, and for the first time in her life feels that she is a part of a real family. But there are secrets that she is keeping, fearing that once the Thompsons know they will cast her out forever.
This is classic Jackie French – Australian history, fully realised characters, a loving and tightknit family. Although part of a series, this book can be read alone and still be understood and enjoyed. Jed is a troubled and secretive person, but readers will find themselves hoping for the best for her. As the book progresses, Jed's past is slowly revealed, and her character develops convincingly. Against the backdrop of the space race and the moon landing, this story captures 1960s country Australia very well. Recommended for upper secondary and public libraries.
Reviewed by Rebecca Kemble