Eric Hill, G'Day Spot!, Penguin Random House Australia, July 2021, 18 pp., RRP $14.99 (hbk), ISBN 9780241489543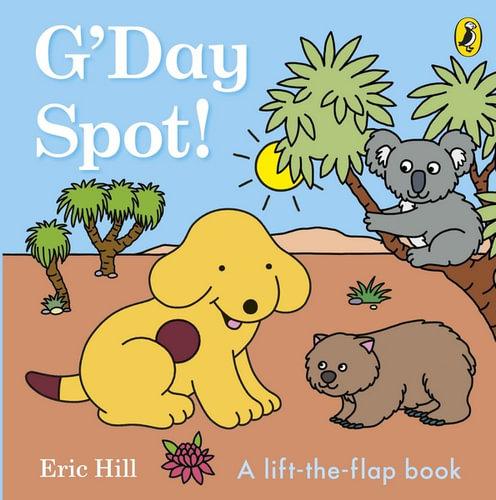 Spot is off to the beach!
Along with his mum and dad they meet an array of Australian animals on their sunny outing. Kookaburra, Kangaroo and Koala are all there.
But where is Spot?
G'Day Spot! is filled with adventure as readers are introduced to well-known Australian animals on a day at the beach. Sparking curiosity, imagination and learning it is a perfect introduction to the world of books for babies from birth.
Eric Hill created a much-loved character in Spot. The books are still delighting young readers since the first Where's Spot? book was published in 1980. The recognisable board books are tactile and colourful, and the interactive lift-the-flaps are wonderful for motor skill development and encouraging learning and play in the the 0-5 age group.
There is no shortage of Spot books with over 40 million books in print in more than 100 countries, and translations into 65 languages. Spot also made his way into the world of TV as an animated series, and has his own website for children to enjoy games and activities.
Eric Hill's contribution to reading for young children, and the publishing industry is phenomenal. What an extraordinary legacy to leave behind.
Reviewed by Shelley Stephens