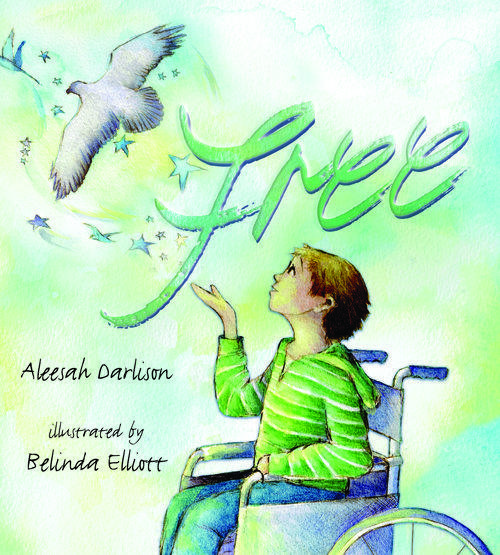 Aleesah Darlison (text), Belinda Elliott (illus.), Free, Empowering Resources, 1 Dec 2017, 32pp.,  $17.00 (pbk), ISBN: 9781925592085
Free is a deceptively simple story with a complex and inspiring message. Written by Aleesah Darlison, who has authored over 35 books, and gently illustrated by Belinda Elliott, Free tells the story of Flynn, a little boy confined to a wheelchair after an accident.
At the insistence of his mother, Flynn spends time at the cliff-top park, where he watches the other children play. He feels sad and heavy, until one day at the park he spies the bird – weightless and free. As the bird soars across the sky, so too does Flynn's heart and mind. Captivated by the spirit of the bird, Flynn begins to experience a joy he hasn't felt for a long time.
Aleesah Darlison's text complements the soft water colour illustrations of Belinda Elliott in this picture book which will speak to any reader who has ever felt shackled by their situation or experiences. Just as Flynn begins to realise that he can move beyond his physical limitations, this story aims to inspire children to see that nothing can tie down their imagination and spirit.
Suitable for readers aged 5-8, or for older children who might relate to Flynn's challenges, this book would be a useful addition to any school library, and an uplifting gift for any child experiencing a difficult time.
Reviewed by Kay Oddone