Various, Flights of Fancy: Stories, Pictures and Inspiration from Ten Children's Laureates, Walker Books, April 2019, 80 pp., $27.99 (hbk), ISBN 9781403687858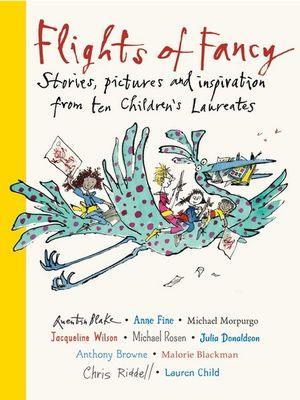 Quentin Blake, Anne Fine, Michael Morpurgo, Jacqueline Wilson, Michael Rosen, Anthony Browne, Julia Donaldson, Malorie Blackman, Chris Riddell, Lauren Child. All household names and authors and illustrators of some of our most beloved books. How often have we wondered about the creative mind behind The Gruffalo, or how We're Going on a Bear Hunt became such an infectious read. Well, wonder no more! The secrets are revealed, as each storyteller, as recipients of the Children's Laureate fund, shares how they create their best works.
Each chapter in this anthology is written by the author themselves and includes practical ideas to get your young storytellers writing their own poems, plays and picture books.
Quentin Blake shows us how his rough sketches become storyboards to build on. Michael Rosen teaches word play and poetry. My favourite is Julia Donaldson. Her brilliant writing game include the Word Wheel and a play which a class could potentially enact. This could extend to writing their plays.
A great learning tool for a new generation of future Laureates! Suitable for early to middle grades.
Reviewed by Belinda Raposo