Tania McCartney, Fauna: Australia's Most Curious Creatures, National Library of Australia, November 2019, 56 pp., RRP $24.99 (hbk), ISBN: 9780642279545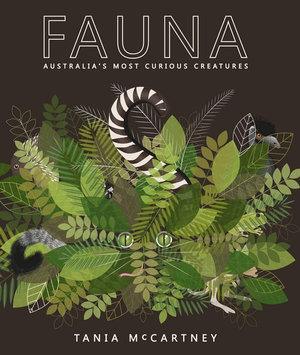 The very attractive cover may lead many little hands to pick up this book. This would hopefully not lead to disappointment when they find that it is a book full of facts about various Australian animals.
Each colourful double page spread gives details of one of the 19 iconic Australian creatures included. Apart from the expected koala and kangaroo, lesser known animals such as the leafy sea dragon and the marsupial mole are included. The information presented combines stylised images of each animal with blocks of text. Each text block is headed with catchy sub-titles (e.g. "baby daddy" for the male role in the incubation of sea dragon eggs) which are printed in contrasting colours to assist the reader to locate information. The facts presented for each animal include aspects of description, habitat and diet and its state of vulnerability in the wild. This book also contains contents, glossary and index features.
The clever visual formatting of this text should make it a popular choice for curious children.
Reviewed by Veronica Forsyth