Beci Orpin, Take Heart, Take Action, Hachette Australia, November 2019, 24 pp., RRP $19.99 (hbk), ISBN: 9780734419866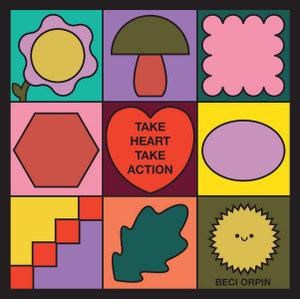 The book contains 20 ideas for positive action in our world. Each page has one piece of advice, such as "be kind" with the image of a stylised flower as the background or "protect nature" with an image of a stylised bear. The text dominates the page, commanding the reader to actively participate giving students a sense of what they could personally do to help make our world a better place.
This reviewer is unsure who the audience of this book is, as the simple colours and shapes imply a junior audience, but the text (e.g. make your voice heard) seems to be pitched at an older audience.
This book could be useful as a teaching resource bridging sustainability with personal and social growth.
Reviewed by Veronica Forsyth