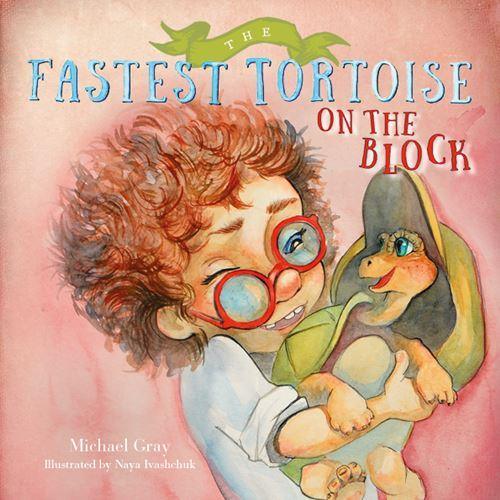 Michael Gray (text), Naya & Kostya Lazarev (illus.), The Fastest Tortoise on the Block, Little Steps Publishing, Oct 2017, 32pp., $16.95 (pbk), ISBN: 9781925545500
A lonely tortoise is mocked and bullied by lizards because of his lack of speed. He is taken home by a young boy who trains him to participate in a monthly tortoise race. They celebrate when he wins but declare they would be best friends even if he had not won.
This simple but heart-warming tale of friendship is told in rhyming verse from the tortoise's point of view allowing the reader to identify with his feelings of despair at the start of the story and elation at the end. The bond that develops between the animal and the boy reminds us of the importance of pets and animals in our lives while the emphasis on friendship rather than winning is a positive message for young readers. Naya and Kostya Lazarev's illustrations help to bring the text to life with bright colours, changes of perspective and animated expressions for the characters.
The Fastest Tortoise on the Block is an enjoyable tale for readers in the six to eight-year-old range. It is fun to read and promotes the values of friendship, loyalty and co-operation.
Reviewed by John Nolan