Alison Evans, Euphoria Kids, Echo Publishing, February 2020, 304 pp., RRP $19.99, ISBN 9781760685850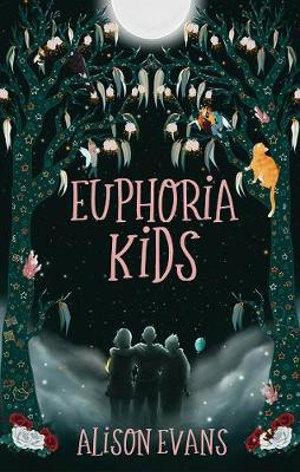 Euphoria Kids is a beautiful, gentle, and magical story about three LGBTQ+ teenagers finding each other and finding themselves. 
Babs has a lonely life, since she was cursed to be invisible. She gets through school and life mostly unnoticed. That is until one day Iris can see Babs and they immediately become friends. Iris grew from a seed, and although they have friends, they don't have any human ones, that is until they meet Babs. There is a new boy at school who is like them but hasn't discovered his true name yet. Together Babs, Iris and the boy explore their friendship, witchcraft and magic on their quest to make Babs visible again.
This lovely and magical story takes readers through the lives of these three teenagers. It is full of hope, love and friendship and reading it just made me happy. It is wonderful to have a book with LGBTQ+ protagonists who are hopeful and happy and that focuses on the euphoria of these kids when they can truly express themselves without fear, rather than gender dysphoria that is normally all that is talked about. I loved this wonderful book and I believe anyone above 10 years old would really benefit from reading it.
Reviewed by Libby Boas
Read Libby's interview with Alison here.