Malorie Blackman, Endgame, Penguin Random House, September 2021, 480 pp., RRP $17.99 (pbk), ISBN 9780241443996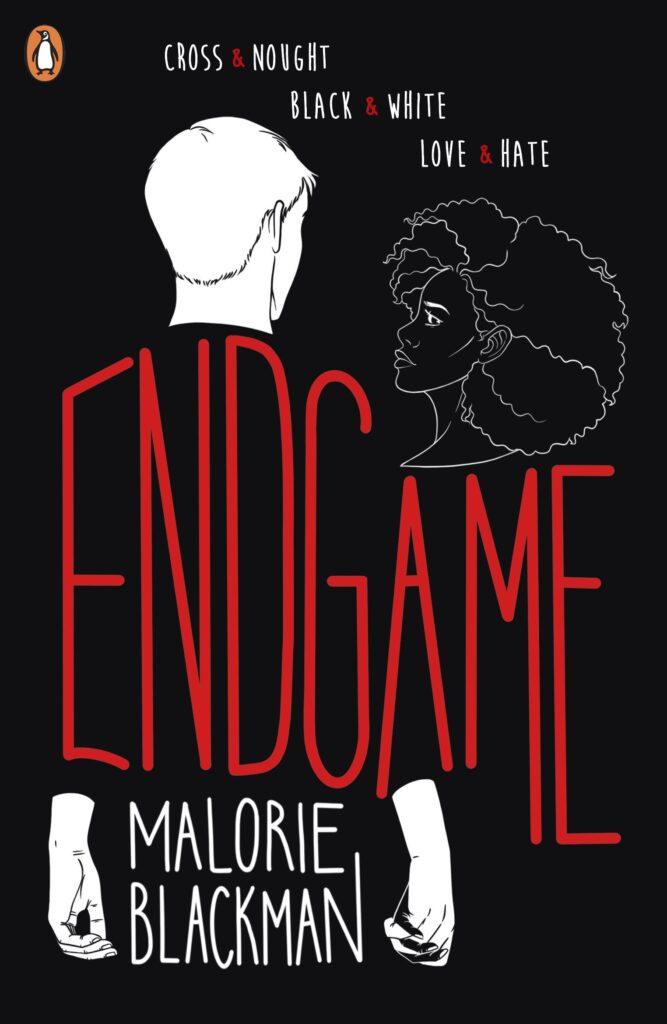 Endgame is the final book in Malorie Blackman's popular novel series, Noughts & Crosses. It's the sixth novel in the series which also includes three novellas.
In the world of Noughts & Crosses, the Crosses (who have dark skin) are the ruling class, and the Noughts (with light skin) are the underclass – also sometimes known as Blankers. The story that began with the doomed love story of Sephy Hadley and Callum McGregor, reaches its final, thrilling conclusion in the aptly named Endgame.  Sephy is now Sephy Ealing and the mother of two children – Callie Rose Hadley (now adult and a lawyer) and Troy Ealing (a 17-year-old high school student).
Endgame opens with a ransom note outlining demands for the release of Sephy's son, Troy and Liberty (Libby) Jackman, the daughter of the first Noughts Prime Minister Tobias (Tobey) Durbridge. The kidnappers aren't initially after money – they're asking Tobey to plead guilty to the murder of ganglord Dan Jeavons in a court case. And they're also asking Sephy's daughter Callie who is Tobey's lawyer to resign and drop injunctions relating to the case.
And so, the cat and mouse tale that forms the backbone of Endgame begins as Troy and Libby try to escape, Tobey and Callie try to find them, and Sephy tries to uncover who really murdered Dan Jeavons.
Endgame is a fast-paced action thriller for older readers told from seven different points of view (of which one is the kidnapper who remains unknown until the last pages of the book). It's possible to read the novel (as I did) without having read any of the previous instalments as Blackman makes sure to include any relevant backstory at the appropriate points. There's also a handy indicator at the beginning of each chapter to remind readers whether the point of view character for that chapter is a nought or a cross. However, with a large cast of characters, multiple sub-plots and five novels worth of backstory, readers new to the series will need to pay close attention to keep up with the numerous twists and turns in this tale.
For readers of previous instalments, or viewers of the BBC adaptation of the first book, Noughts & Crosses, currently streaming on Binge in Australia, this concluding novel won't disappoint. It is a gripping page turner with a conclusion that neatly wraps up the series. 
Reviewed by Caroline Arnoul