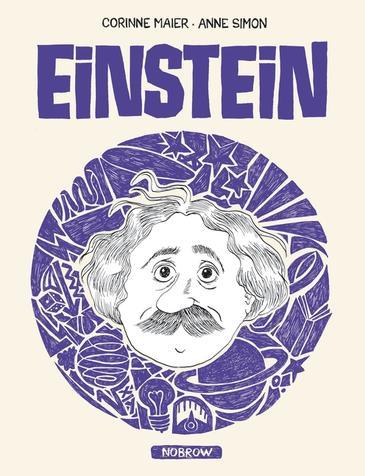 Corinne Maier (text), Anne Simon (illus.), Einstein, Nobrow/Walker Books Australia, 1 July 2016, 72pp., $27.99 (hbk), ISBN: 9781910620014
This imaginative and inspired account of Albert Einstein's life is sure to have received a tick of approval from the great thinker himself.
Presented in graphic-novel form, and brimming with sharp and witty dialogue, this book moves through Einstein's struggles in school, his stormy romantic life, and flight from Nazi occupation. It also studies his difficulties in dealing with fame and family life, and presents some of his biggest theories in simple and entertaining form.
Maier and Simon previously tackled Freud and Marx in their French graphic novel biography series, and this is an equally fascinating and humanising account of Albert Einstein's colourful life and awe-inspiring mind.
Simon uses a limited palette for her playful illustrations, which match the pace of Maier's lively script to reveal Einstein's irreverent wit and genius.
This is a wonderful way to introduce older readers to the complexities of one of our most beloved scientists and his views of the cosmos.
Reviewed by Penny Harrison