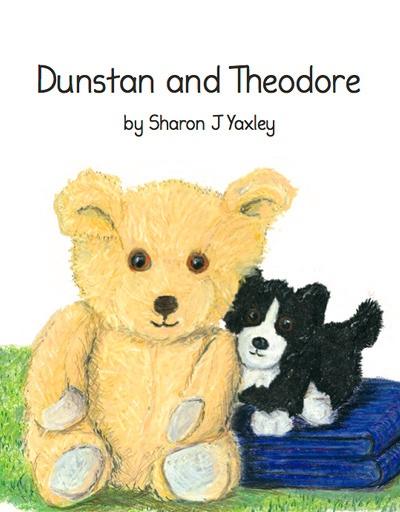 Sharon J Yaxley,  Dunstan and Theodore,  Warren Boyles,  30 August 2016,  28pp.,  $16.95 (pbk),  ISBN:  9780994404916
Sharon J Yaxley,  Theodore Swims in the Sea, Self-published, Dec 2016, 28pp.,  $16.95 (pbk),  ISBN: 9780994404923
Dunstan and Theodore and Theodore Swims in the Sea are the first two picture books in a series by Tasmanian author and illustrator, Sharon J. Yaxley. Yaxley's books are inspired by the handmade bears of a late friend. The books feature landmarks from Tasmania such as Bridport and the Western Tiers. The simple rhyming schemes allow the stories a rhythmical flow, while the pastel illustrations work with the text to highlight the pleasant settings.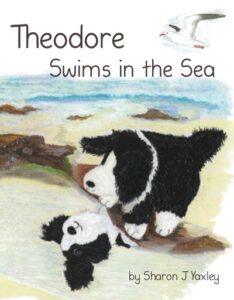 Theodore is a border collie pup who loves adventure and fun. Sometimes he saves the day and other times he's the one to be saved. Dunstan is a teddy bear with a pilots licence. Together, their days are filled with friendship, fun and the occasional mishap.
In Dunstan and Theodore, dutiful pup Theodore waits below with a picnic for Dunstan who has taken to the skies for a scenic trip around the southern isle. All is well until Theodore realises Dunstan cannot land due to an escaped flock of sheep crowding the tarmac. It's time for Theodore to save the day!
In Theodore Swims in the Sea, Theodore spends the morning exploring the shoreline and rock pools of Bridport before going for a swim. The eager pup swims out too far and needs to be rescued.
Dunstan and Theodore, and Theodore Swims in the Sea are recommended for children aged 3 and up.
Reviewed by Fiona Miller-Stevens