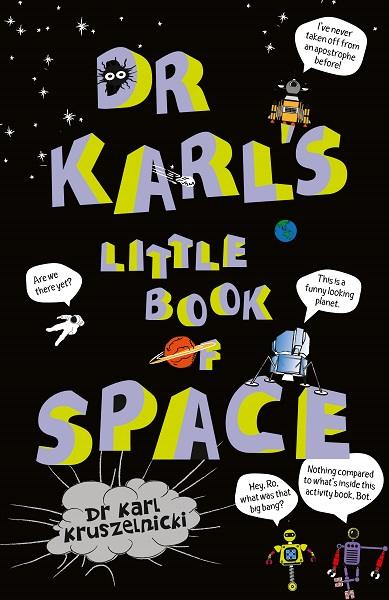 Dr Karl Kruszelnicki, Dr Karl's Little Book of Space, Pan Macmillan, 27 June 2017, 160pp.,  $12.99 (pbk),  ISBN: 9781925481235
Dr Karl Kruszelnicki, Dr Karl's Little Book of Dinos, Pan Macmillan, 27 June 2017, 160pp.,  $12.99 (pbk),  ISBN: 9781925481242
Did you know that when dinosaur bones were first discovered, people thought they belonged to dragons or maybe giants? Or that Stars are born in a 'Stellar Nursery' which is actually a giant molecular cloud?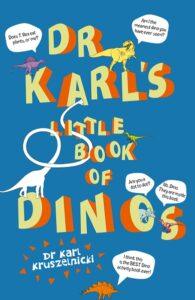 If you have a dinosaur lover or a space fanatic living at your house, these books are a must. Full of fun and interesting facts and things to do that will keep the kids occupied and interested, they have been assembled and marketed as "The best (bits) from Dr Karl's Big, Bigger and Biggest Books of Science Stuff and Nonsense".
Puzzles, mazes, design tasks, colouring, codes, word searches, vocabulary and projects to make are just some of the treasures encased within the pages and, for a child who loves either topic, wants some amazing facts to throw around at school, or needs the motivation to do a little more pen to paper work, these books would be perfect. It's good, old fashioned fun and general knowledge.
Pictures, graphic design and layout all support ease of use and clarity of ideas, and the cover art in no way suggests the presence of 'nerds'. These are essentially 'activity books for older kids'.
Activities ideally suited to ages 6 – 11 but interesting facts for everyone!
Reviewed by Katie Bingham