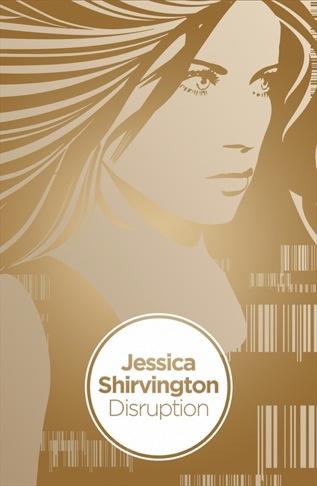 SHIRVINGTON, Jessica Disruption HarperCollins, 2014 400pp $19.99 pbk+e ISBN 9780732296285 SCIS 1655752
Imagine a world in which life was dictated by a microchip implanted at the tip of your spine, providing data to an 'm-band' bracelet worn around your wrist.  Now envision a society where technology mapped your bodies' pheromones that dictated your compatibility with others; how you should behave and whom you should love.  In this society those that weren't up to the mark, those whose m-bands rated badly were cast into the category of 'neg'.  And if you where a 'neg', you had no hope.
Nine years ago Mercer Corporation's 'm-bands' became mandatory.  An evolution of the smart phone, the billboard advertisements told how the use of new technology would provide a better life but in no time M-Corp (as it was known) controlled it.
When eighteen year old Maggie Steven's father mysteriously rated as a 'neg' two years earlier and was taken away to be 'rehabilitated' she made a life-changing decision to uncover the truth, regardless of the cost; she wanted to make a better life for her family and perhaps bring her father home.  To do this however she would needed to enlist the help of Quentin Mercer, the heir to the Mercer Corporation and classmate at the elite Kingsly Academy: Through Quentin, Maggie would have access to M-Corp information and maybe her father.  But was Quentin the kind of person she had initially believed him to be?  And would she end up sacrificing not only morals but betraying her heart in order to pursue her aim?
Shirvington has created a strong heroine in Maggie, tough and savvy with looks to match, in the first of a two part, action romance for girls.  And just when you thought events were reaching their climax you discover you'll have to wait just a little longer, for book two, for some of the answers.  But don't let that put you off.  Great action fueled read for 13+.
reviewed by Meredith Capp