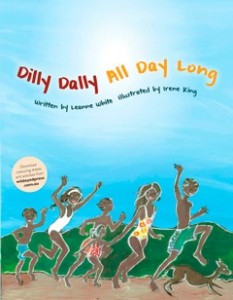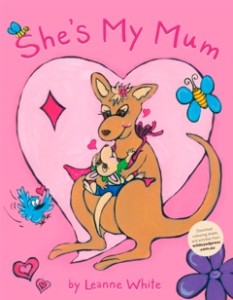 WHITE, Leanne (text) Irene King (illus.) Dilly Dally All Day Long ISBN 9780987159793 SCIS 1639125
WHITE, Leanne She's My Mum ISBN 9780987159786; William the Wild goes Camping ISBN 9780987505415 Wild Eyed Press, 2013 unpaged $14.95 pbk
Of all the books in this collection, Dilly Dally All Day Long would be my recommendation.  This story follows a group of indigenous children as they dilly dally on their way to the billabong.  But if they dilly dally for too long will the crocodile be waiting for them?  It is beautifully illustrated and details the wonderful Australian fauna and flora in Australia's north.  This is a great book for all Australians.
She's My Mum is about a kangaroo and how much he loves his mum.  It has a very simple storyline and illustrations.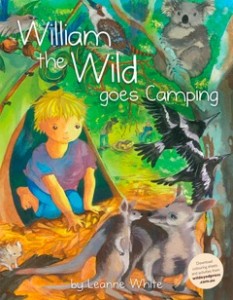 William the Wild goes Camping follows the story of William who is on a camping trip with his family.  While in the bush he learns all about the various animals and why they live like they do.  Through vivid illustrations you can follow William and how his imagination takes him through the bush to various animals habitats.  This informative book is great for learning about Australian animals.
reviewed by Katie Poinomani