Adam Kershaw (text) and Simon Childerhouse (illustrator), Crocodile Shark, Kershaw Books, December 2020, 28pp., RRP $24.99 (hbk), ISBN 9780646823133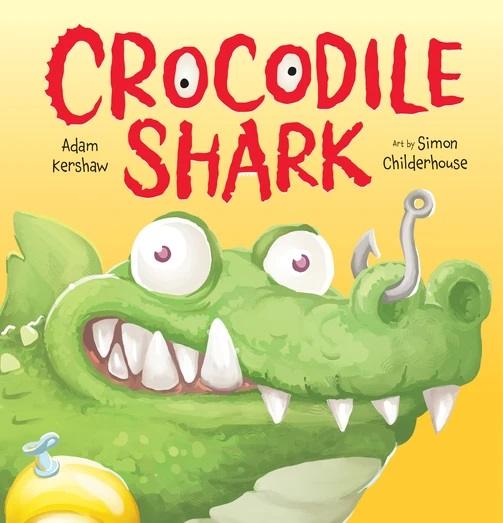 Is it a cat? Is it a dog?
What creature could possibly scare the wits out of this poor dad?
A crocodile shark, of course!
Despite his brave face when it comes to lions, tigers or even monsters under the bed, this one particular father learns to face his fears, and finally learns who his terrible tormentor really is.
Adam Kershaw gives us a fun, easy to read tale ideal for toddlers. Along with colourful illustrations by Simon Childerhouse, Crocodile Shark makes for an engaging and entertaining storytime.
There are some wonderful craft opportunities to make crocodile or shark hand puppets, and to talk about what it means to be brave.
Exploring themes such as fear and courage, Crocodile Shark reminds us that no matter how big or small we are, accepting our fears can ultimately set us free.
Reviewed by Shelley Stephens