Katherine Battersby, Cranky Chicken, Hachette Australia, September 2021, 112 pp., RRP $14.99 (pbk), ISBN 9780734420954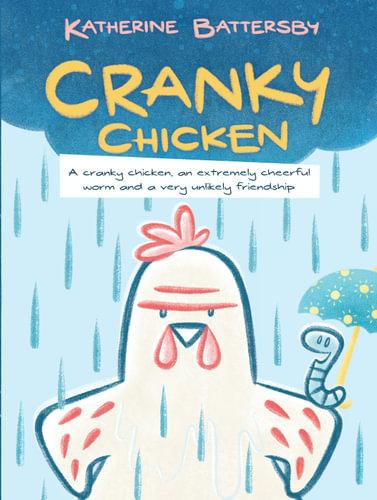 Riffing on the chapter book tradition of unlikely friends, think Elephant and Piggie, Cranky Chicken is a delightful new series for early readers.
Created by Katherine Battersby, who is best known for her picture books including the acclaimed Squish Rabbit, the book is a graphic novel for kids aged 6 years plus. The illustrations are child-like with a pastel palette and include lots of visual gags which add to the fun-filled text.   
Cranky Chicken is quickly won over by a worm, Speedy, who is sunny by nature. The pair become friends after Cranky Chicken boots away a leaf that threatens to squash Speedy. The simple story line basically cements their friendship. A highlight is when, at Speedy's instigation, the pair 'fly'. It's all delightfully silly and will appeal to young readers.
Reviewed by Heather Gallagher