Jill Daniels, Counting our Country, Magabala Books, February 2020, RRP $12.99 (hbk), ISBN 9781925768657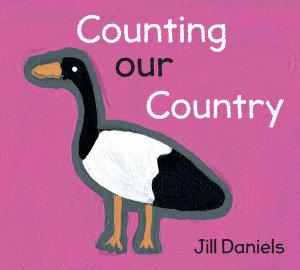 Here is a very simple board book for babies and preschoolers. Jill Daniels is a Ritharrnu and Madarrpa artist who lives in the south-east of Arnhem Land, and she has created the bold, bright illustrations for this bilingual counting book. It features animals from the region in a series of double page spreads, with their English and Ritharrnu names. The number of animals increases from 1 to 10 as the book progresses. There is a helpful guide to the spelling and pronunciation of Ritharrnu in the back of the book.
This is Daniels' first book, though she has been painting for many years. The illustrations in this book are typical of her style – animals from her country depicted in bold colours. The simple design and bright cover have instant child appeal, and the board book format means that it will withstand many readings and regular use by toddlers and babies. This book should be popular in preschool and public libraries, as well as in home collections. Recommended.
Reviewed by Rebecca Kemble