Gregg Dreise, Common Wealth, Scholastic, May 2021, 32 pp., RRP $24.99 (hbk), ISBN 9781760975166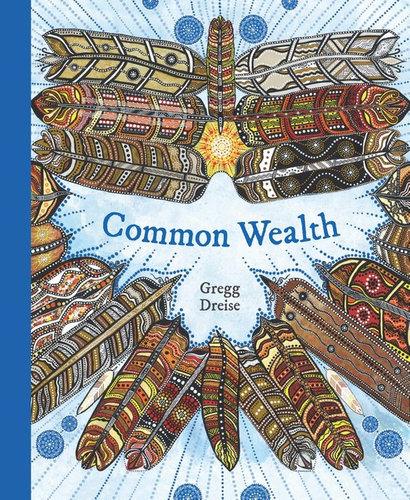 Common Wealth is the stunning and impactful new picture book from multi-award winning author, artist and lyricist, Gregg Dreise.
This compelling title focuses on important issues dividing First Nation's People from the rest of the population. It is a passionate yet peaceful plea for unity and promotes the important message of moving forward together as a nation.
All that I'm wishing,
Is that you take a moment to listen…
You see, I'm on a mission,
to spread unity – not division.
Gregg's full colour illustrations are a breath taking representation of oppression, reconciliation, and hope. The complex visual statements made in Gregg's vibrant, traditional Aboriginal style provide a perfect platform for reflection, enhancing the impact of this powerful slam poetry text.
Exploring the important issues of the national flag, taught history, and the wording of our national anthem, Gregg expresses his thoughts with acceptance and understanding, and without creating division.  
Now I'm hoping that you are wishing,
that more and more people take
a moment to listen;
and join in our mission,
and break down the
barriers of division…
by discussion without ammunition;
a willingness to listen…
to a true common wealth vision.
With some confronting images, this title is suitable for more mature readers (6 years and over) and an essential addition to every mid-primary and senior school library. Moving beyond reconciliation with the message that unity needs love, care and understanding to grow, this picture book promotes the shared acceptance and understanding needed within our increasingly multicultural society.
Embedded is an implicit demand for the Australian government to make changes that in turn would bring about true equality for all Australian peoples. Common Wealth is an exceptional picture book and would provide the perfect focal point for meaningful classroom discussions for National Sorry Day and NAIDOC week.
I am just like one drop of water but together we can be a strong current that takes us somewhere special…
Reviewed by Lisa Hoad