Laura Bunting (text) and Nicky Johnston (illustrator), Coco and the Bee, Scholastic Australia, September 2021, 48 pp., RRP $19.99 (hbk), ISBN 9781760975265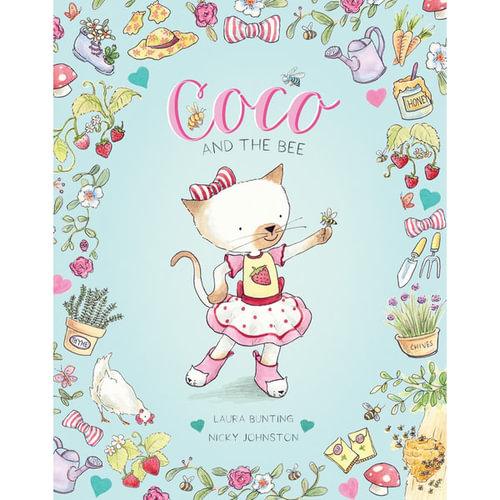 This is the third book in a series about Coco, a kitten who has human desires. She is delighted when her mother arranges for her to have a playmate over but unhappy that it turns out to be a boy, Max.
Coco thinks he will not be interested in what she likes – dancing, gardening, crafts, dressing up, tea-parties and fairies. However, like the bee Coco meets, there are all sorts of boys as there are all sorts of bees, and Coco soon realises that Max is a fine playmate. It is extensively illustrated with pictures of Coco and Max and all the inhabitants of Coco's place and is aimed at four-year-olds and a little older.
Reviewed by Stella Lees