Tina Wilson (text and illustrator), Joan Wilson (knitting) and Matt Ottley (music), Afloat in Venice (Monkey's Great Adventures), One Tentacle Publishing, September 2021, 40 pp., RRP $27.95 (hbk), ISBN 9780648511960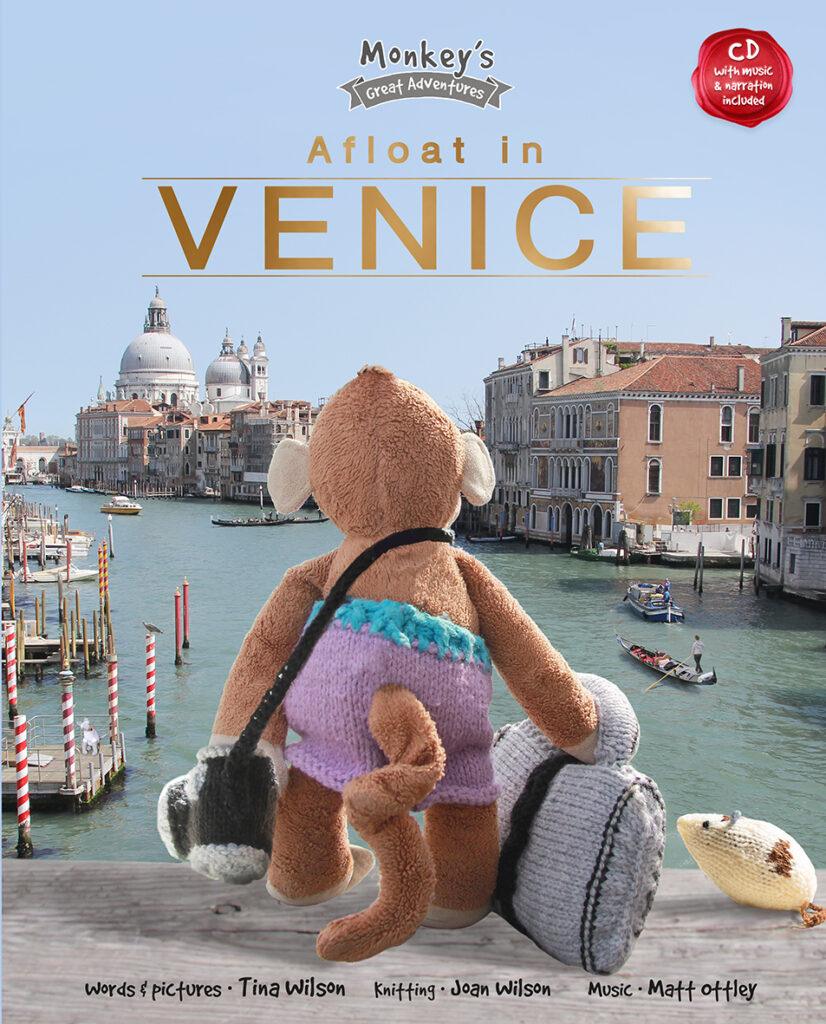 With so many children's books published every year, it must be difficult for authors, illustrators and other creatives to be original. Afloat in Venice, the first in the Monkey's Great Adventures series, from a new, boutique publisher, feels refreshingly different from what the big publishers produce.
The story itself is simple: one main character goes to a new place, loses something they thought valuable only to realise in the process of their travels they have found the value of friendship. But the details of the story, mostly gleaned from the photographic illustrations are what make this a more interesting story.
The main character, Monkey, is a soft toy who lives in a real-world setting. Features of Monkey's world are the tiny, knitted items that he packs to take on holiday; his clothing, toothpaste, toothbrush and camera are all cute wool creations. Monkey travels to Venice and explores the city determined to capture it all on his camera. A new friend Clarabella becomes Monkey's guide and together they have a tourist-type adventure as they float around the city on a gondola and eat pizza. Monkey and Clarabella become separated, and he looks high and low for her, asking everyone he meets if they have seen her.
This book comes with some unique extras. Included on a CD (and available online), are tracks designed to assist the visually impaired as the book is read aloud, coupled with music composed by Matt Ottley. Also available online are knitting patterns for those talented enough to recreate some of the characters.
Children will be drawn into Monkey's world which combines make-believe with a unique, international city that many Australian children would never have visited themselves. The creators should be commended for taking a risk and thinking outside the square.
Reviewed by Cherie Bell