"One of the things I hope that Cloudwish does is to stand as a love letter to the refugee families of Australia"….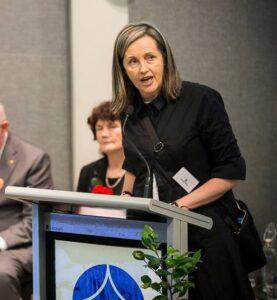 Thank you to the Children's Book Council of Australia, for the brilliant job you've been doing now for 70 years, promoting books and reading to young people.
I am grateful and delighted that you have chosen Cloudwish as Book of the Year, Older Readers for 2016. It's a truly unexpected honour. Thanks to the judges for giving unstintingly of your time and expertise in undertaking this huge task. Looking at the beautiful work of fellow shortlisted and notable writers this year, I know what a difficult job it must be.
One of the things I hope that Cloudwish does is to stand as a love letter to the refugee families of Australia who entrust us with their hopes for a new home, and who enrich our society immeasurably. We have, for too long, been betraying the trust of a number of children and their families currently on Nauru, and I know that I'm not alone in my frustration and despair that the situation is still unresolved.
Thank you to the Vietnamese Australian early readers of my manuscript, Thanh Bui, Diem Nguyen, Quynh Nguyen, Lisa Hop Tran and Vicky Tu. Any mistakes are entirely mine, but I could not have written this book without their expertise and generosity.
Cloudwish protagonist Van Uoc Phan lives her life according to the credo, What would Jane do? The Jane is Jane Eyre. In this year of significant anniversaries, it is also the bicentenary of Charlotte Bronte's birth. She probably can't hear me, but I'm sending her thanks, back in time, for writing a character still so vivid and inspiring 170 years after its creation.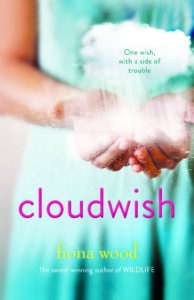 I thank Cath Crowley and Simmone Howell, without whose wisdom and friendship, I couldn't do this work. An extra thank you to Simmone for giving me the tiny glass vial that inspired the magic story strand in Cloudwish.
Thanks to Claire Craig, my wonderful publisher at Pan Macmillan, to Ali Lavau, dream editor, and to the whole Macmillan team. It really is a team effort, and I share this award with you.
I thank my agent, Cheryl Pienka, for the amazing work she does in extending the readership of Six Impossible Things and Wildlife and Cloudwish to other countries, and other languages.
Thanks to the librarians, the English teachers, and the booksellers, who share their enthusiasm for books with readers.
As always, the biggest thanks go to my family – my husband, Jamie, and especially to our children, Zoe and George, who read and give me helpful feedback on every  manuscript.
Thank you, CBCA – I'm honoured and thrilled.