Sarah Allen, Busy Beaks, Affirm Press, September 2020, 32 pp., RRP $19.99 (hbk), ISBN 9781925972948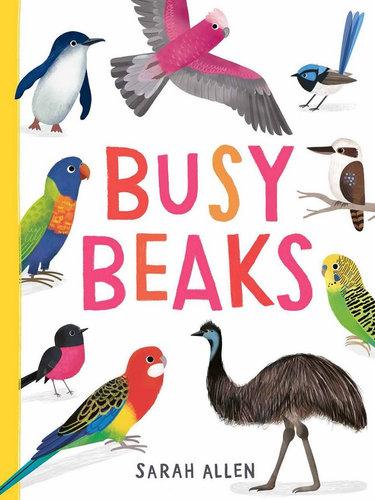 Busy Beaks introduces 23 birds that, if not readily seen everywhere, are certainly well known. Each page depicts a different bird in its habitat together with its common and scientific name, favourite food, and typical song. Although the birds are not drawn in ornithological detail, they would certainly help children to identify them.
An illustrated glossary of 25 birds includes additional interesting facts, while the colourful endpapers show dozens of birds' eggs, unfortunately not identified.
Suitable for ages 3-8.
Busy Beaks has been shortlisted in the Early Childhood category in the 2021 CBCA Book of the Year Awards.
Reviewed by Elizabeth Douglas