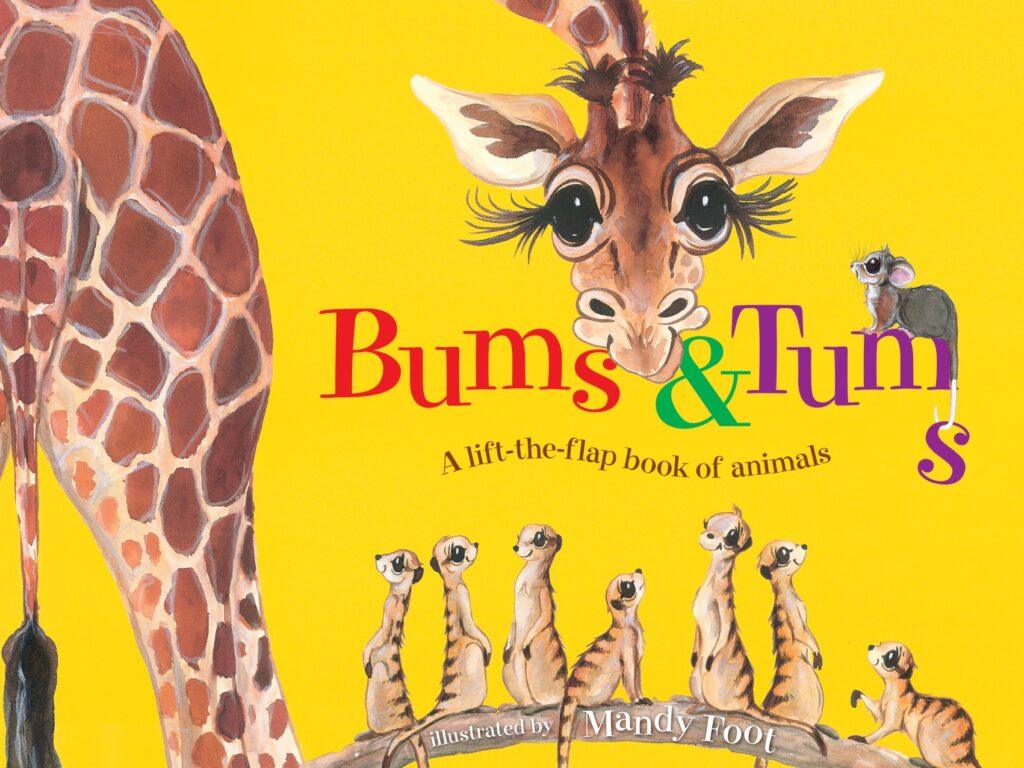 Mandy Foot,  Bums & Tums,  Lothian Children's Books/Hachette,  31 March 2015,  $24.99 (hbk), $14.99 (pbk),  24pp.,  ISBN 9790734415950
Mandy Foot (Old MacDonald Had a Farm and Wheels on the Bus) has produced a lift-the-flap picture book for younger readers. Energetic ink, watercolour and crayon animals feature on each spread in this rhyming trip to the zoo. Turn the pages and the readers will find part of a creature and a large white on colour text flap hiding the give-away remainder. It's not all bums and tums but legs and ears too. Children will like guessing from the shapes and colours which animal they are looking at and having them confirmed as they open each right hand flap by the illustration's continuation and the name in colourful font. The last pages have us discovering a human animal.
I found the regularity of animal sizes and compositions a little monotonous and missed the detail of Mandy's earlier books, but liked the incidental and humorous additions of various animal 'friends' and adornments. The scary lion has hair beads and the crocodile's teeth and being carefully flossed by attendant birds.
Simple and direct with no fiddly parts.
reviewed by Liz Anelli