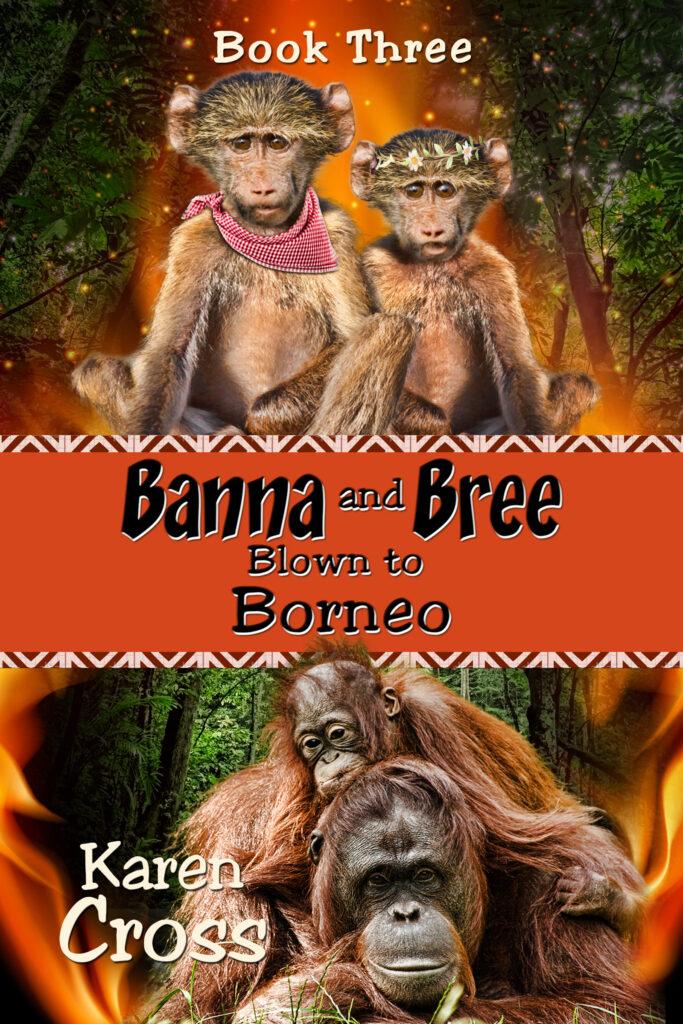 Karen Cross,  Blown to Borneo (Banna and Bree #3),  Self-published,  10 October 2014,  77pp.,  $9.95 (pbk),  ISBN 9780994164537
Blown to the Great Migration, Kenya (Banna and Bree #4),  Self-published,  14 December 2014,  87pp.,  $9.95 (pbk) ISBN 
These are books three and four in a series that sees Banna and Bree, two baboons from the Okavango Delta in Botswana travel from their native lands to explore foreign countries and lands. In Blown to Borneo a fire rages through an orangutan habitat threatening Banna and Bree's friend, Remi, who has become separated from her mother. Banna and Bree risk their own safety in an attempt to save Remi and other baby orangutans stuck in cages ready to be sold illegally.
In Blown to the Great Migration, Kenya Banna and Bree work with a young Masai boy and a honey badger to take on illegal poachers who want to capture a young rhino calf.
These books provide an insight into the lives, habitats and destruction that occurs to animals in exotic locations. Through Banna and Bree's eyes we see the fear, helplessness and hope they have when trying to save other animals in desperate situations.
reviewed by Katie Poidomani