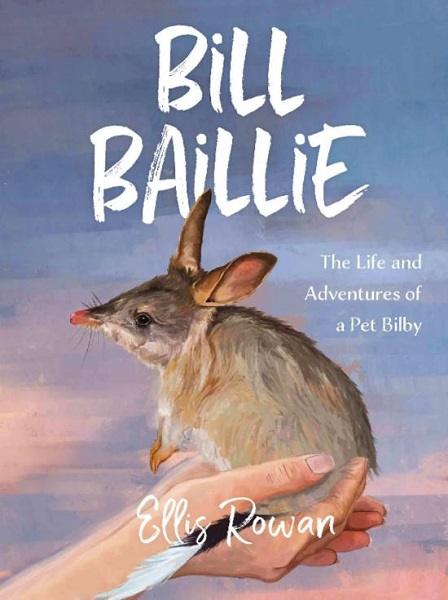 Ellis Rowan, abridged by Stephanie Owen Reeder, Bill Baillie: the life and adventures of a pet bilby, National Library of Australia Publishing, 1 March 2018,  104pp.,  $24.99 (hbk) ISBN: 9780642279200
This book was first published in its unabridged version in 1908. Ellis Rowan was an artist who regularly travelled to remote and often inaccessible places to paint flora and fauna. The book is a fictionalized account of the true story of her pet bilby, also called Bill Baillie. Stephanie Owen Reeder has adapted it for modern audiences and the result is a touching and sometimes nerve-racking account of his various adventures.
In the story, Bill Baillie came to an artist named Tabitha while she was painting in Goongarrie, a small town in Western Australia, several hundred kilometers from Perth. Bill's mother had been killed and he was discovered in her pouch and given to Tabitha, who hand raised him with goat's milk. From then on Bill went everywhere that Tabitha went – on trains, ships, buses and carriages; to towns and cities. He had several close calls with cats and dogs, but always came back to Tabitha in the end.
The illustrations in the book were done by Ellis Rowan, with some additional illustrations by Solomon Karmel-Shann. There is a glossary, some notes about bilbies, and author's and abridger's notes at the end which provide more information. As well as raising the profile of bilbies, this book allows a glimpse of what life was like in Australia in the early 20th century. It would be an asset in primary school and public libraries.
Reviewed by Rebecca Kemble