Sandra Kendell, Beauty, Windy Hollow Books, October 2019, 32 pp., $25.99 (hbk),  ISBN 9781922081810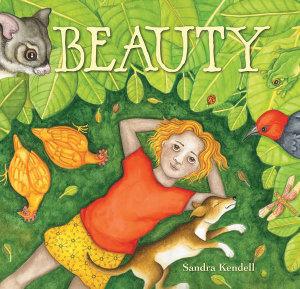 Sandra Kendall is ticking all the boxes for me with a story celebrating nature, honouring single-parent families, and reminding us to value the importance of relationships formed in our communities.
Beauty tells the story of a young girl who lives with her mother and loves the Beauty Leaf Tree on their property. Sadly, their neighbour Mrs Lee does not share her love, instead disliking the pods and leaves that make their way onto her property and vegetable garden. The young girl decides to write to Mrs Lee and tell her about the tree's family—birds, bugs, and bees—and how they are all connected.
Sandra Kendall's text in Beauty is so strongly reflective of the child character who remains nameless throughout, allowing readers to strongly connect with her love of nature. The illustrations are beautiful with tones that capture a humbler way of life away from the bustling city.
This story struck a particular chord with me after losing an enormous Jacaranda tree in a neighbouring backyard that was home to our cats and most of the backyard wildlife. Its connection to our home, even though it wasn't ours, was so strong and its absence is felt every time I look out the window or sit in the backyard.
Longlisted for the CBCA 2020 Eve Pownall Award for Information Books, Beauty subtly informs while sharing a story of connection, and encourages us to not only nurture our natural environment but the relationships we form in our lives.
This is a particularly wonderful read for teachers and children in the classroom learning about the earth and environmental sciences.
Reviewed by Shelley Stephens
Read Shelley's Q&A with Sandra Kendell here