Chris Priestley, Anything That Isn't This,  Hot Key Books, 1 Oct 2015, 480pp., $16.95 (pbk),  ISBN:9781471404641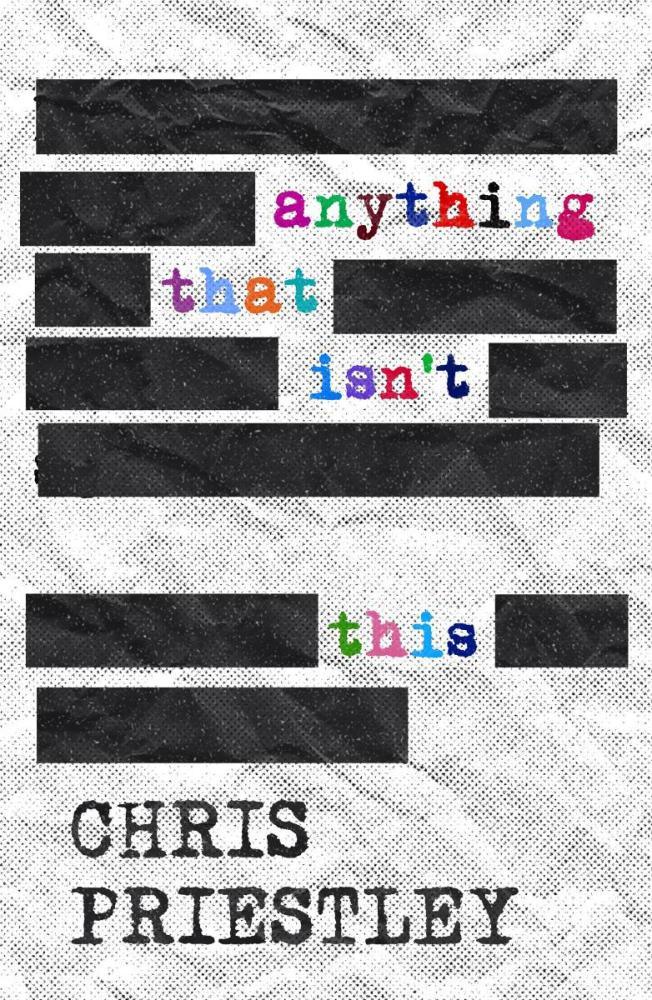 Set in a post war, post revolutionary time, 17 year old Frank Palp's world is gray; 'the gray' has consumed everything around him but no one else seems to notice or care that the city in which they live is gray and dull…or do they? Frank and his family live in a grim little apartment in the Old Town. The Old New Town, across the bridge, is where those from the 'Ministry' live. Here the houses are finer, the streets cleaner: A dystopian society in which the 'Ministry' controls all, with each family's existence documented by 'students' who report to the frightening Mr Vertex.
One day Frank finds a message in a bottle with a wish for anything that isn't this, and he realizes that he is not alone after all. But who wrote the message? Could it be from the beautiful Olivia over whom he pines and obsesses or could it be someone else?
A master of language and atmosphere Priestley has created an Orwellian, Kafkaesque world in which a dead grandfather tells stories from beyond the grave, a neighbour's eyebrows have a life of their own and a ghost train travels the city by night. Despite the wonderful black and white illustrations, also by Priestley, that accompany the narrative, and its shortlisting for the Peters Book of the Year Award, the story fails to totally grab hold of its reader. More ruthless editing would have made this a much tighter, tenser paced read.  Recommended for readers of 13+.
Reviewed by Mem Capp