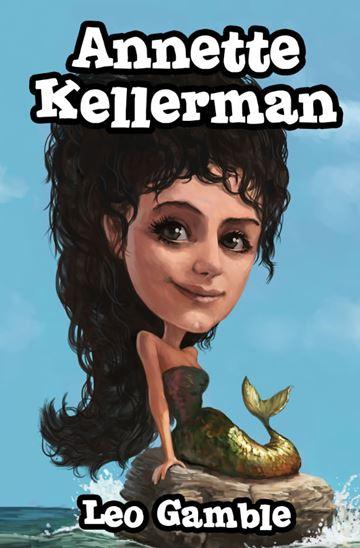 Leo Gamble (text), Milan Ristic (illus.),  Annette Kellerman: million dollar mermaid,  Green Barrow Publishing,  1 Oct 2016,  70pp.,  $15.00 (pbk),  ISBN: 9781925383874
This is an entertaining biography for younger children, recounting the amazing life of Annette Kellerman. Kellerman was a swimmer and entertainer born in Sydney 1886, but living her life on the international stage. There was a Hollywood movie made about her life in 1952, The Million Dollar Mermaid, starring another famous swimmer, Esther Willams.
Stricken with polio as a child, Annette began swimming as part of her cure. The story of how she turned her swimming prowess into a successful career is told with both energy and economy. A full-page colour illustration accompanies each chapter, helping the reader to picture this unusual life.
Reading this book prompted me to look for more on Kellerman's life – a champion swimmer, a pioneer of modern swim wear for women, an entertainer who developed and performed her own stunts, and a film star. I am sure many children would find this story of interest.
Reviewed by Marita Thomson