Tahnee McShane (text), and Mary-Ann Orchard (illustrator), Annabel and Turtle, Forty South Publishing, May 2019, 32 pp., RRP. $24.95 (hbk), ISBN 978064699336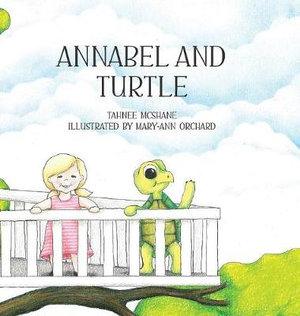 Author of Annabel and Turtle, Tahnee McShane taps into the minds of little ones as they come across their first feelings of disappointment, and provides a comforting reassurance that resilience can be achieved.
In this sweet and gentle story of friendship between a young girl and her turtle treehouse-mate, a visit to the beach is one of excitement and joy. The pair venture to the sand, prepared with bucket, teacup and spoon for a big sandcastle building project. They work hard to collect shells and rocks to produce a beautifully decorated masterpiece. That is, until waves crash over and wash the sandcastle away. Turtle's disappointment ensues with tears, but Annabel's motherly-like instincts provide the level of comfort we know young people need in these kinds of situations.
Toddlers and pre-schoolers will engage with the simple text, interactive onomatopoeia of the 'tap, tap, tap' and the fun, familiar phrases including 'Ta-da!' and 'Wow!'. The brightly coloured pencil illustrations by Mary-Ann Orchard are also child-friendly and clearly support the text.
Annabel and Turtle is the first in the series, delighting young children with imaginary adventures that deal with learning to problem solve, showing empathy and reinforcing the daily routine. This book carries its readers through a real-life experience that many children will have encountered in some way, which could be helpful to parents and caregivers in discussing the associated feelings with their children. A lovely story to 'build' children's resilience.
Reviewed by Romi Sharp