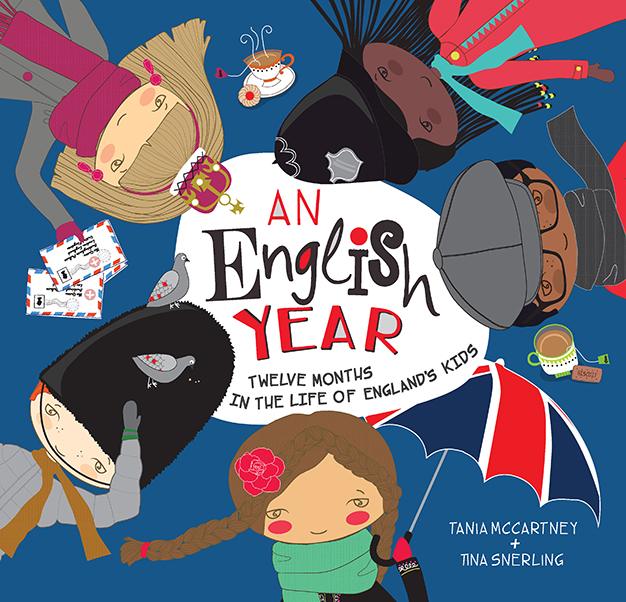 Tania McCartney (text) Tina Snarling (illus) An English Year: twelve months in the life of England's kids, EK Books/Exisle,  Sept 2015,  32pp.,  $19.99,  ISBN 9781921966866
Victoria, Aman, Tandi, George, and Amelia are introduced immediately after the title page which is illustrated with a scene setting double decker red bus. Each moth of the year shows these children being engaged in a fairly typical event or activity for their family of origin, or most children, or the nation in general.
Even though up to about ten separate illustrated segments appear on every month's double spread there is very good use of white space around each finely rendered, rather stylised, but colourful image. The pictures of the characters draw the eye first before readers investigate the captions. These are brief and use highlighted words and phrases for emphasis. Young readers have a lot to inspect on every page. The wonderful fly leaves of the hard bound volume repeat many of the scenes in a multi-coloured, repetitive checker board effect.
Young Australian readers will see some words, clothes, food, celebrations, seasons, and settings that are different from their own. They will also find many things similar to their own experiences and interests. It is a subtle and delightfully produced social history from a childhood perspective.
Reviewed by Elspeth Cameron