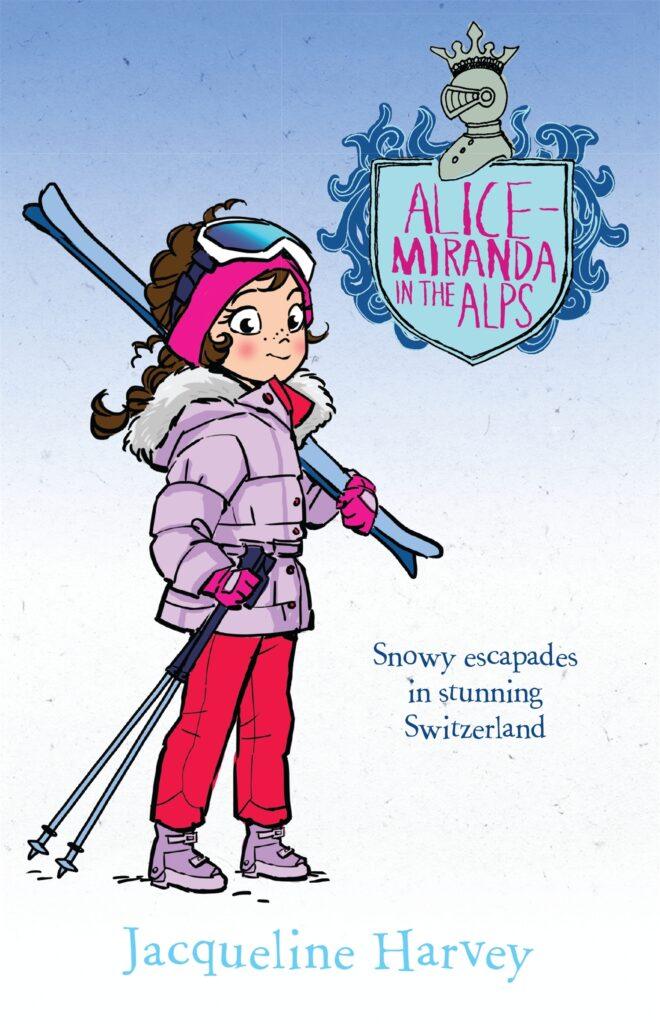 Jacqueline Harvey, Alice-Miranda in the Alps (Alice-Miranda #12), Random House, 1 Sept 2015,  384pp.,  $16.99 (pbk),  ISBN: 9780857982742
The adventure continues with seven year old Alice-Miranda Highton-Smith-Kennington-Jones in multi-award-winning author Jacqueline Harvey's Alice-Miranda in the Alps. In the twelfth book in the series, Alice-Miranda and her friends are off to Switzerland for a ski break, but discover an evil plan to take over her uncle's hotel, the Grand Hotel Von Zwicky. With her trademark kindess, Alice-Miranda helps piece together the villian's plan while enjoying the stunning ski resort in Zermatt.
Set in snowy Switzerland, Alice-Miranda in the Alps simply charms readers with its lovely characters, grand old hotels and a glimpse of European society. Entertwined with a mystery of deception and smuggling, the story highlights the region's culture, lifestyle and events, including the unique White Turf Races, and gives young readers a taste of a fascinating place not often visited in children's books. Additionally, the book explores the famous Swiss chocolate, uncovers a defunct musical museum and tells tales of old rail lines now buried underground.
This is my first experience reading an Alice-Miranda book and I absolutely adored it. The characters are just wonderful – from sweet Alice-Miranda and her generous parents to the eccentric Otto Fanger and his awful wife Delphine Doerflinger – this is definitely a unique bunch of people that add great details into the story (diamond dog clips anyone?). I also enjoyed the interactions between young and old throughout the book showing kids that there is a lot to learn from the older generations. Plus, the additional information included in the back of the book was so thoughtful and helpful: Cast of Characters, Glossary of German Terms and Phrases and my favourite section "And In Case You Were Wondering" outlining the fate of everyone involved in the story.
I have and will continue to recommend this book to young readers. In fact, I have a copy for my eight-year-old neice who I know will enjoy it. The series includes books set in Paris, New York and Japan and would be a wonderful book to suggest when teaching segments about these places.
Reviewed by Stephanie Ward