James Patterson, Ali Cross,  Young Arrow, January 2020, 400 pp., $19.99 (pbk), ISBN 9781529119725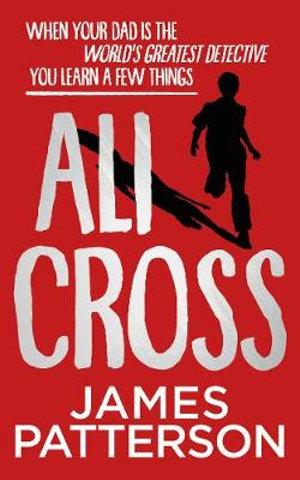 Gabe Qualls has gone missing and Ali Cross is determined to find his school friend. Ali aspires to be just like his dad, detective Alex Cross. However, life for the Cross family is a little strained at the moment. Alex is currently defending himself in court on a wrongful charge of assault. And someone has broken into their home, one of a spate of neighbourhood burglaries. Ali will need to use everything he has learned from his cop parents, detective shows and crime novels, and glean some inside information from his police connections as well as help from his gamer friends to solve this mystery.
This fast-paced thriller uses a dual narrative. Most of the story is told through the eyes of our likeable young protagonist, allowing us to connect with Ali and take part in his investigation. The Alex Cross chapters interspersed throughout give us insight into Alex's world and fuels the narrative with information our protagonist cannot know. Alex is proud of his creative, intelligent son yet concerned that he is impulsive. This forewarning builds tension as we expect Ali could end up in danger.
I am a lover of mystery thrillers and was so excited to see a James Patterson detective novel for a younger audience. I wasn't disappointed. Cleverly written, this novel delivers tension and suspense and I liked how some of the action takes place in a virtual world. Even though there is crime and minor violence, values of family, integrity, and loyalty are strong. Aimed at middle school students, lovers of mystery and crime from 9 years up will enjoy this book. 
Reviewed by Sharon Seymour