Alison Lester won the 2019 Book of the Year Award: Early Childhood for Tricky's Bad Day. The Award was presented at Deakin Edge, Federation Square, Melbourne on Friday 16 August.  This is Alison's acceptance speech: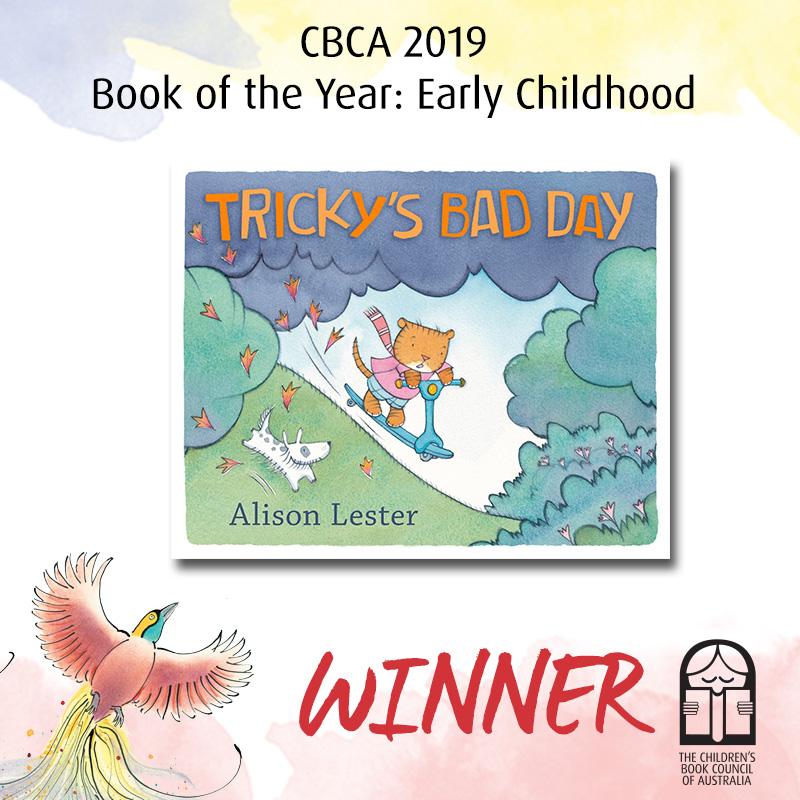 I'm very, very happy that Tricky's Bad Day has won the Early Childhood category in this year's CBCA Book of the Year Awards. There are many beautiful books made in Australia and it feels very lucky that one of mine is a winner.
Tricky is very close to my heart, responding directly to the sudden explosion of grandchildren in our lives (we've had seven in four years).
I love spending time with them. It's exhausting, wild, funny, tender and always unpredictable. I love the way little kids can be so cranky and unreasonable (I didn't think this was so funny when my own children were small) and I love the way a walk in the wild always brings out the best in them. It's true, you take out a grumpy monster and bring back a happy, calm angel.
It was a joy to make this book at Affirm Press, with brilliant guidance from Davina Bell and Jane Godwin, and Clair Hume cracking the whip. It's amazing how your daughter breathing down your neck can get you over a deadline. Thanks to Grace Breen for making the business of promotion so much fun and Martin and Keiran for backing the project.
A big thanks to the CBCA and the booksellers, librarians and teachers who make Australian children's books treasured and understood.
Finally I'd like to thank my family: my husband Eddy who makes life so much fun, my three wonderful children and their wonderful partners and especially my grandchildren whose escapades inspired Tricky's Bad Day. The Humes of Inverloch are here today and I'm the happiest grandmother in Australia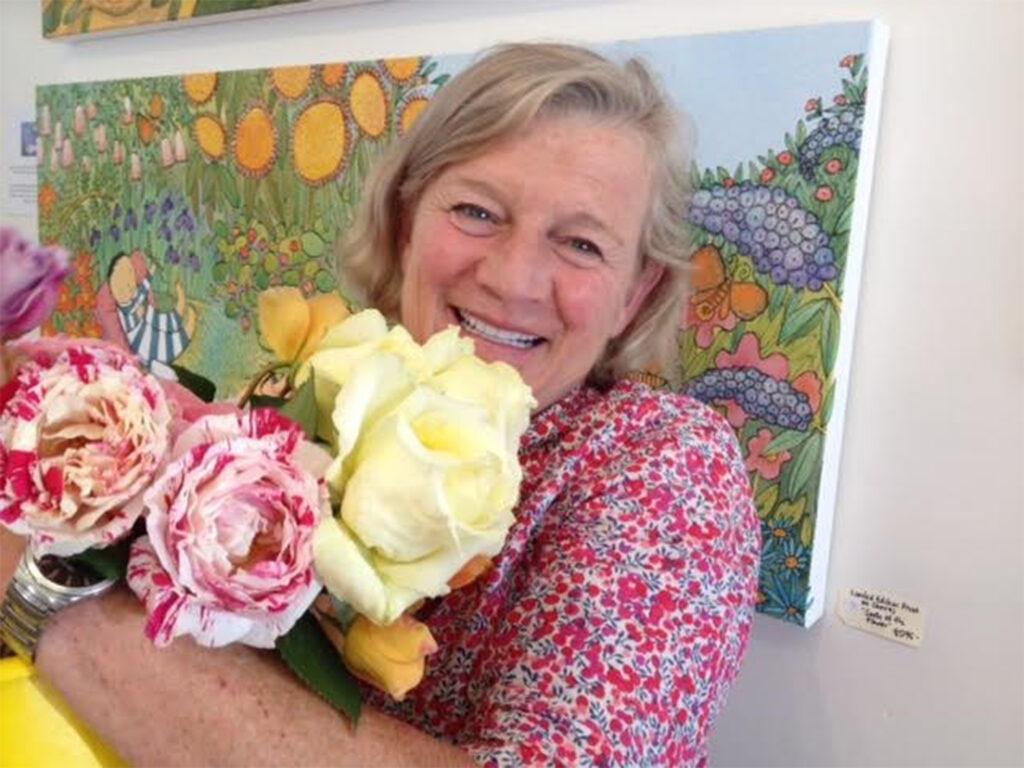 Alison Lester