Chris Colfer, A Tale of Witchcraft: Tale of Magic (Book 2), Hachette Children's Books, September 2020, 448 pp., RRP $26.99 (hbk), ISBN 9781510202191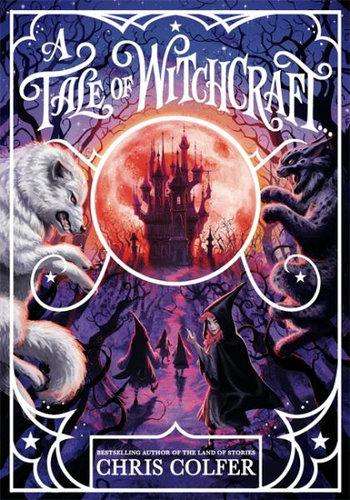 Brystal Evergreen and her friends have saved the world from the evil Snow Queen and secured worldwide acceptance for the magical community. When a mysterious new witch named Mistress Mara arrives at the Academy, the celebrations are cut short. As Mistress Mara begins recruiting faeries into her rival school of Witchcraft, it becomes clear she has dark intentions. Elsewhere, the fragile peace is on the brink of shattering. A dangerous and centuries old clan known as the Righteous Brotherhood has resurfaced, with one goal in mind: to exterminate all magical life for ever … starting with Brystal …
A Tale of Witchcraft is the sequel to 2019's A Tale of Magic, and picks up the story of Brystal Evergreen and the Fairy Council after having saved the world from the Snow Queen and secured worldwide acceptance for the magical community. It is a lively and entertaining read, filled with adventure, mystery and excitement.
Readers will be able to relate to Brystal's sense of being overwhelmed with the enormous responsibilities that have been placed upon her shoulders, her feelings of self-doubt, her need to do the right thing and to live up to the high expectations that everyone has of her. The emotional through-line of Brystal's personal journey carries the story forward, and has been engagingly crafted by the author.
Colfer has also woven distinct allegories to contemporary society into his story – the magical folk's struggle for acceptance and recognition by the non-magical folk is clearly a parallel to the struggle faced by the LGBTQI+ community; whereas the "Righteous Brotherhood", with their white-hooded robes, religious intolerance and imperious designs… well, it's really not hard to see who served as the model for that particular portrait. As an adult reading the book the metaphor is rather less than subtle, but younger readers will connect with the broader themes of injustice, bigotry and persecution as they experience the events through the lives and exploits of the characters.
A Tale of Witchcraft will appeal to young readers between the ages of 11 and 15 years old, and is a fun and enchanting addition to the series.
Reviewed by Christian Price