Katrin Dreiling, A Perfect Pig, Scholastic Australia, July 2021, 32 pp, RRP $17.99 (hbk), ISBN 9781760974374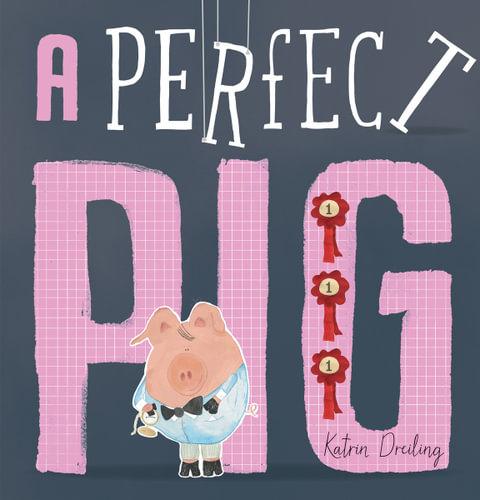 Meet Anton Pig. He likes everything to be in perfect order. From his perfect side-partto to his perfectly arranged breakfast, everything in Anton's world is controlled and organised. His best friend, Lola, has a birthday coming up and Anton tackles her birthday party planning the only way he knows how, with precision and lists in his neatest handwriting with his sharpest pencil.
But Anton's perfect party planning quickly comes undone by unforeseeable and comical events such as a rainstorm that crumples his neatly-ironed shirt and a bakery with only a wedding cake left. The unfolding events are muddy, messy and result in the most perfectly imperfect birthday party for Lola!
Dreiling's author illustrator debut is just as perfect as her protagonist. Using a selection of mixed materials and media, her artwork is playful and vibrant. Her active language choices create spreads of impending imperfection and cleverly build to a climatic disaster with a sweet resolution.
A Perfect Pig is a joyous and highly appealing read-a-loud picture book for young readers aged 4-7 years. With themes of embracing change, adapting to uncertainty, and learning to let go and live in the moment, it is a book that can be enjoyed not only at home but also in the classroom setting.
Reviewed by Lana Spasevski