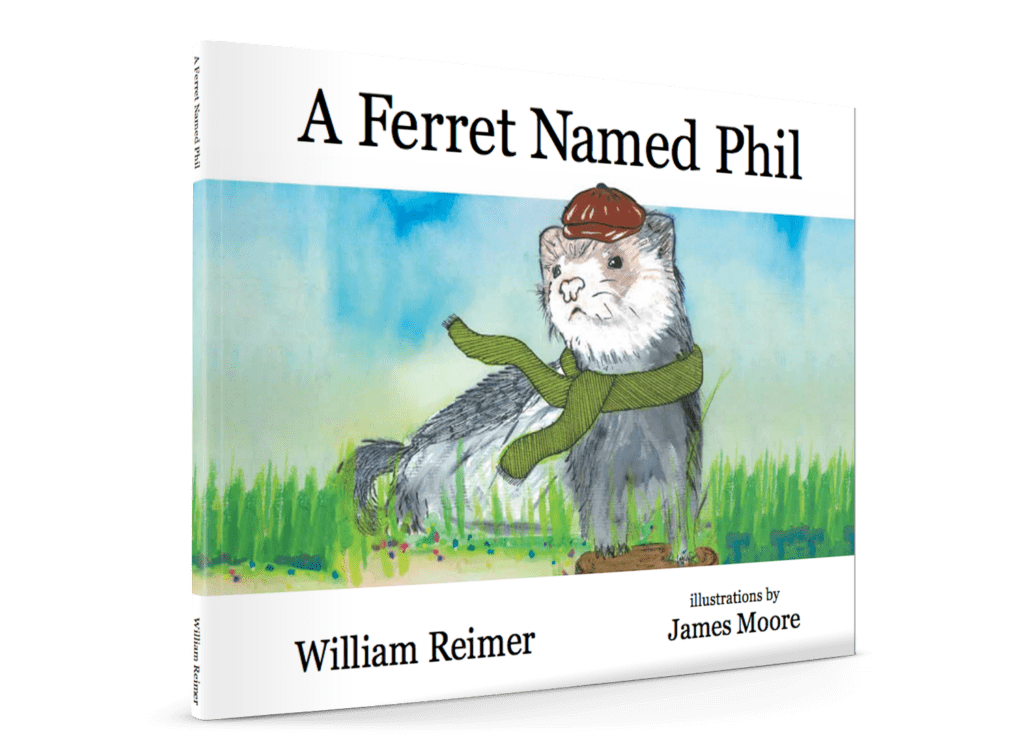 William Reimer (text) James Moore (illus) A Ferret Named Phil, Liberty Road Publishing, 23 May 2015, 24pp., $26.95 (hbk), ISBN 978-0-9942950-0-2
What began as a school assignment to write a picture book has resulted in this heartfelt self-published text which deals with the issue of bullying. Phil the Ferret and his friend Jane are harassed by Hugo, the big scary hawk. With the help of his friends, Phil constructs a large artificial owl to scare away Hugo and he and Jane can resume their friendship without any threats or intimidation.
The cover is attractive and the quality gloss paper adds to the visual attraction of the book. Use of a rhyming text and the simplicity of the plot will appeal to younger readers from the ages of two and three. They may also like the minimalist format with four lines of  text on a plain white background on the left hand opening and a full page illustration on the right. A friend of Reimer, James Moore, produced the watercolour illustrations which have a uncomplicated charm and accurately reflect important moments in the text.
Reimer's wish and efforts to produce a text which would spark conversation about bullying and how to deal with it is laudable. His text will open the way to discussion on suitable responses and seeking appropriate help.
Reviewed by John Nolan