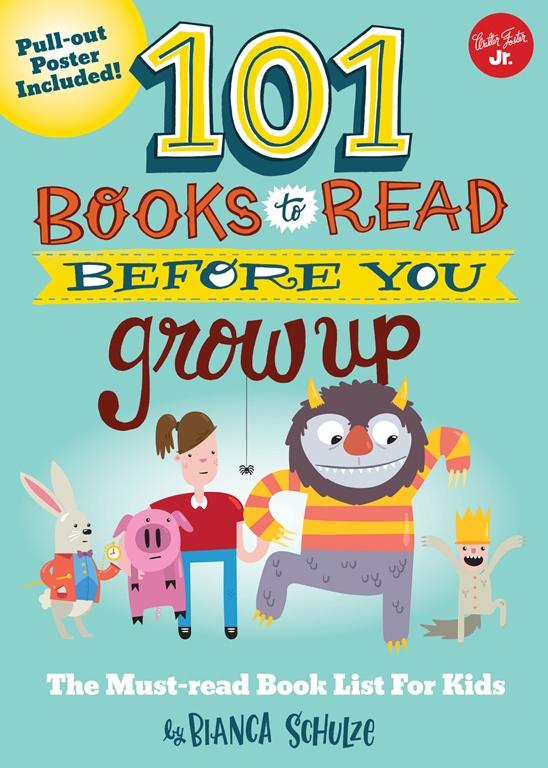 Bianca Schulze (text), Shaw Nielsen (illus.), 101 Books to Read Before You Grow Up, Oct 2016, Quarto Publishing/Murdoch Books, 144pp.,  $17.99 (pbk),  ISBN: 978163322169751295
Mother, reviewer, children's book lover and founder of The Children's Book Review website, Bianca Schulze, has compiled a terrific collection of children's fiction, both classic and modern, from around the world in a book that will appeal as much to adults as to children.  '101' stories categorized by age (4 -11) but suitable for any children's book lover, cover such topics as adventure, animals, fantasy, friendship, historical fiction, poetry & rhyme and humour to name a few.
Cleverly designed with each title featuring a story synopsis, a 'did you know' and 'what to read next' segment with an interactive section to rate and give your own review. Publisher, genre, age level, publication date and page count are discreetly featured on the left of each page. The illustrations on each page are fun but minimal, drawing the reader into its content with a surprise pull-out poster at the back of the book.
A wonderful addition to home or school library. Highly recommended.
Reviewed by Mem Capp