Jeff Kinney, Wrecking Ball (Diary of a Wimpy Kid #14), Penguin Random House, November 2019,  224 pp., RRP $14.99 (pbk),  ISBN 9780143796053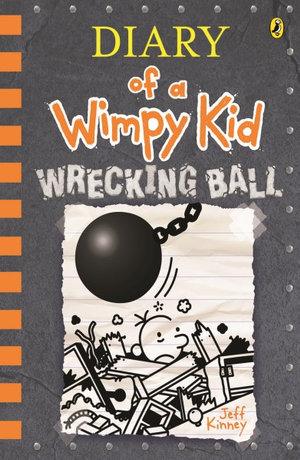 Greg Heffley is a middle school student in America, which means he is around twelve or thirteen. He loves to draw, play video games and hates sports. Wrecking Ball is the fourteenth book in the Diary of a Wimpy Kid series and centres around Greg and the relationships he has with his family and best friend. Greg tells it how it is, and we get a firsthand insight into Greg's left of field philosophy of life (and death), his zany ideas, the choices he makes and the hilarious consequences. 
When Great Aunt Reba dies she leaves her money to the Heffleys. Everyone in the family has their own vision of what this could afford them, but Mom decides to use it for home improvements. Catastrophe is never far away from the Heffleys and it mostly seems to happen when Greg is around. The new kitchen reno does not go to plan and the Heffleys may be leaving town. Who knew hot tubs could be that dangerous?
I loved this witty novel and laughed out loud at Greg's perceptions and misconceptions. A light read enhanced with fabulous comic illustrations that will appeal to middle primary and above.
Reviewed by Sharon Seymour