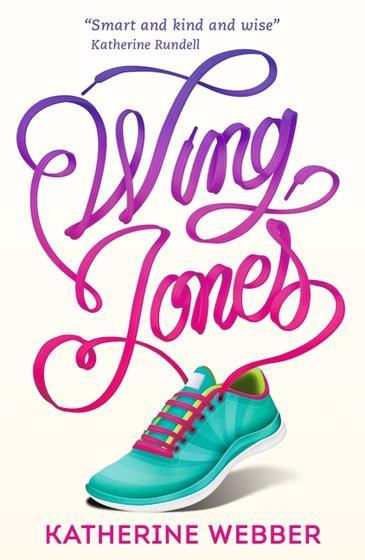 Katherine Webber, Wing Jones,  Walker Books Australia, 1 March 2017,  384pp.,  $16.99 (pbk),  ISBN: 9781406369090
Wing Jones is a coming of age story featuring 16-year-old Wing who is trying to reconfigure her life after an incident rocks her family and changes everything she thought was true. With her Chinese and Ghanaian heritage Wing's looks and background have always been unique and she has never quite fit in, not like her brother Marcus — talented quarterback, loving boyfriend and Wing's hero. But then Wing discovers her talent for running and it opens a world of new possibilities and responsibilities leaving Wing to figure out how to balance her desire for love and winning.
On the whole, Wing Jones is engaging and easy to read. The story flows and the diverse cultural inclusions are interesting and entertaining. If you want to teach similes or really like them, then this is the book for you.  There are an awful lot of similes. A lot. Most are pretty good, but there are times when they are overused and detract from the story.
 One of the book's strengths is that it includes a variety of diverse characters. I love the fact that Wing is so unique, engaging, sympathetic and strong. The secondary characters are also fairly well rounded with depth to them, her grandmothers in particular are great and add some light relief to a story that deals with many serious issues.
And make no mistake, this story does cover some major issues — drink driving, grief, forgiveness, guilt, financial stress, but the biggest — how lives can be irrevocably changed by one bad decision. And for teens who are trying to find their way to adulthood and who sometimes have trouble understanding consequences, this is an interesting and relevant issue to explore. As too is Wing's burgeoning love story with its complications and intensity that leave Wing having to decide between desire or focusing on the bigger picture. Both issues are well handled and leave the reader with a sense that sometimes there is no right answer and not everything can always be fixed.
All in all, Wing Jones is a solid, entertaining, coming of age story featuring a diverse and strong female character and should be enjoyed by teens aged 14+.
Reviewed by Renee Mihulka